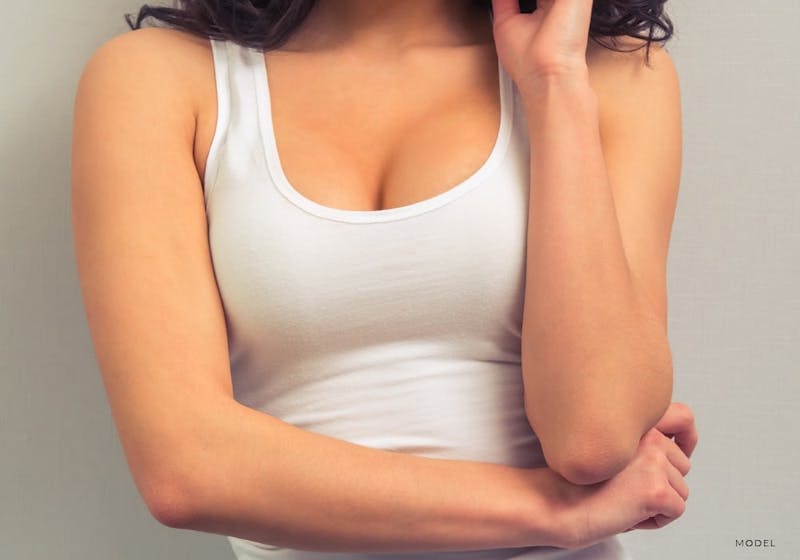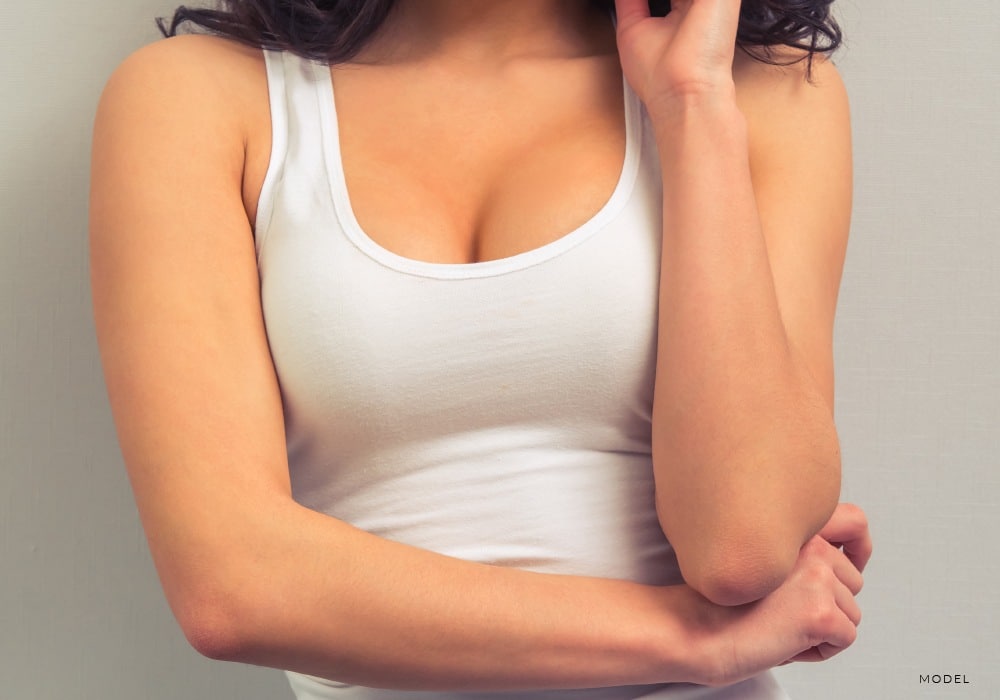 Many women long to have a more balanced figure, Dr. Zenn of Zenn Plastic Surgery can help give you the results you want. Often times the simplest way to achieve balance and a nicer figure is to have a breast augmentation. This is especially true if weight gain has left you "bottom" heavy and you do not have the breast shape or fullness you desire.
1. Getting The Figure You've Always Wanted
A more "hourglass" shape is a coveted look for many women. What characterizes this ideal shape is shapely beautiful breasts that compliment a well-proportioned bottom. Combine that with a proportionately smaller waist to pull it all together. If this describes you and is something you have been longing for, why wait? One way Dr. Zenn can balance out your shape is by performing a breast augmentation. Come in and see him to determine if you are the perfect candidate for breast augmentation. He will help you choose the breast implants that are the right size, shape, and style to give you that perfect silhouette.
2. Bringing Back Your Youthful Breasts
If age or pregnancy has stolen your once youthful, perky breasts, Dr. Zenn can perform breast augmentation to give you back the fuller breasts of your youth. Especially if you're a woman who has been through pregnancy, or multiple pregnancies, you know all too well the effects it can have on your body, especially your breasts. Visit Dr. Zenn of Zenn Plastic Surgery to learn how a breast augmentation, with or without a breast lift, can help give you back your body.
3. Correcting Naturally Asymmetrical Breasts
Every woman has some degree of differences between their breasts, but for some women, that asymmetry is so obvious that it can be seen through clothing and can be especially noticeable at the beach in a swimsuit. If you're a woman who suffers from significant breast asymmetry, don't continue to let it make you feel self-conscious or embarrassed. Dr. Zenn is an expert at making two breasts look the same. He can place different size implants in each breast or differentially shape each breast to create a more symmetric appearance. Overall, having a breast augmentation is a great way to balance a woman's figure.
Dr. Zenn Can Bring Balance To Your Life Through Breast Augmentation
Dr. Zenn is Raleigh North Carolina's most experienced plastic surgeon for breast surgery. He has performed thousands of breast augmentations, reductions, and lifts and, through his artistic eye and skillful precision, knows how to give each of his patients more beautiful, and fuller breasts. Dr. Zenn is a board-certified plastic surgeon and is internationally renowned. Not only has he been named to "Best Doctors In America" for many years, but he was also named Top Cosmetic Doctor by Castle Connolly for 2018.
If you're ready to learn more about breast surgery and how Dr. Zenn can help you achieve your desired results, give him a call today at (919) 480-3885 and schedule your initial consultation with him.