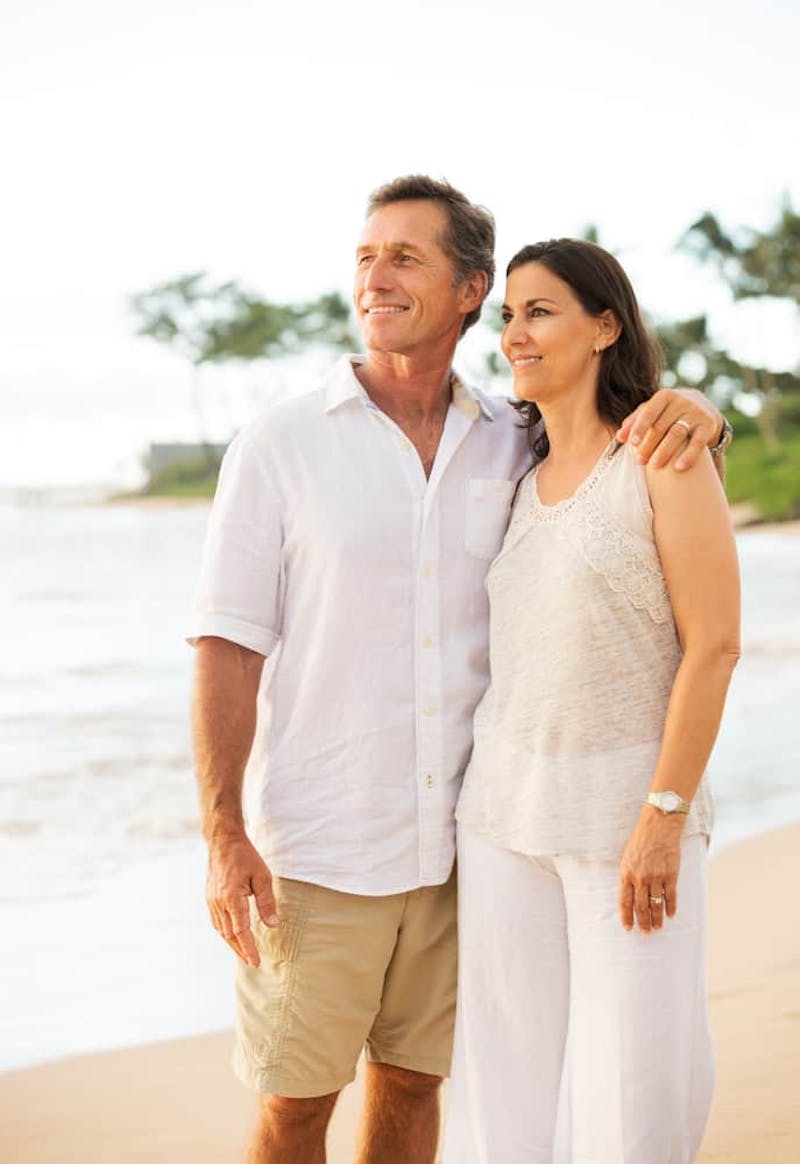 Are you weighing the pros and cons of an abdominoplasty or tummy tuck vs. liposuction? This is a common dilemma for plastic surgery patients who want a flatter stomach. Although these two procedures may seem very similar at face value, they are quite different. Your abdominoplasty surgeon at Zenn Plastic Surgery, Dr. Michael Zenn, can help you understand their differences and which procedure would deliver the best results in your particular case.
Regarding tummy tuck vs. liposuction, it is crucial to understand what each can and cannot do for your abdominal area. First, both can improve the appearance of your stomach area. Secondly, these plastic surgery procedures can remove excess fat from your midsection. But this is where the similarities end. In fact, abdominoplasty and liposuction are very different cosmetic surgeries performed to achieve different goals.
Tummy Tuck Vs Liposuction: Determining Factors
The three determining factors in the tummy tuck vs. liposuction debate are your abdominal skin laxity, muscle laxity, and cosmetic goals.
SKIN LAXITY
Skin laxity is the amount of sagging skin you have on your abdomen. This sagging typically occurs after losing a large amount of weight, after pregnancy, or sometimes it just comes with age. Abdominoplasty is the right choice to improve the tautness of abdominal skin. During a tummy tuck, your plastic surgeon removes the excess skin using an easily concealed incision on the lower abdomen.
Suppose you have little to no skin laxity (extra hanging skin). In that case, liposuction can improve the size and appearance of your abdomen. This procedure involves four to six tiny incisions to eliminate excess fat.
MUSCLE LAXITY
Substantial weight loss and especially pregnancy can also lead to the loosening of the abdominal wall. This muscle laxity sometimes creates a bulging "pot belly" appearance. However, a pot belly appearance can also result from excess fat in the same area, as not all bulges are due to muscle separation. This is why visiting a board-certified plastic surgeon for a tummy tuck vs. liposuction consultation is essential. Only an abdominoplasty will tighten these muscles once they separate and bulge. And you don't want a surgeon to tighten muscles that don't need tightening because of increased pain and longer recovery time. The main thing to remember is liposuction does not improve muscle laxity.
YOUR COSMETIC GOALS
Your cosmetic goals are significant in deciding between a tummy tuck and liposuction. What bothers you about your appearance may not bother someone else about theirs and vice versa. Hence, it is important to honestly and openly discuss your cosmetic goals with your plastic surgeon. They will provide guidance and support and inform you about the procedures required to attain the best results. For some patients, there is no need to decide between tummy tuck vs. liposuction because a combined, simultaneous approach is sometimes the best choice.
Key Differences Between Tummy Tuck And Liposuction
There are several key differences between a tummy tuck vs. liposuction. Knowing these differences will help you make the best decision.
RESULTS
Results are the most significant difference in the tummy tuck vs. liposuction debate. Liposuction removes excess fat from your abdominal region, while abdominoplasty removes excess fat and skin.
Significant weight loss and pregnancy are the most common reasons for having an abdominoplasty because both conditions can leave you with sagging skin around your midsection. In pregnancy, the abdominal walls can also stretch or tear. An abdominoplasty repairs these muscles and removes the excess skin for a more youthful and taut appearance.
LONGEVITY
How long results will last is a factor in many plastic surgery decisions. Regarding tummy tuck vs. lipo, both procedures can provide permanent results. But maintaining the results is in your hands. Liposuction removes fat cells. While this reduces the number of fat cells in your abdomen, weight gain can still occur in the remaining fat cells.
Abdominoplasty also permanently removes excess skin and fat cells. If necessary, this procedure also permanently tightens the abdominal muscles. But again, if you gain too much weight, experience a ventral hernia, or have another pregnancy, you may experience the same conditions as before your surgery.
ANESTHESIA
Liposuction and tummy tuck may involve different types of anesthesia. Liposuction usually involves intravenous (IV) sedation, with or without local anesthetic. However, abdominoplasty requires general anesthesia. Your plastic surgeon should discuss anesthesia with you as you consider your treatment options. And as with all cosmetic surgery, the decision-making process involves considering your current health, medical history, and personal preferences.
INCISIONS AND SCARS
Liposuction involves using a thin tube called a cannula to loosen tissues. Your plastic surgeon then uses a suction device to extract the excess fat cells through the same tiny incisions. Each incision made for lipo measures about the same length as a grain of rice.
For abdominoplasty, your incision is made in the skin at the base of your abdominal wall. This bikini line scar lets your plastic surgeon sew the lax abdominal muscles together and remove excess skin. The resulting scar decreases in size and appearance over time and is easily concealed by your underwear or swimsuit bottom.
RECOVERY TIME
Liposuction recovery time largely depends on how many areas were treated, the amount of fat removed, the technique used, and other factors. Most people can go back to an office-based job in several days. But you should not expect to do any heavy lifting or physical labor for at least two weeks.
Of course, abdominoplasty is an outpatient surgery, just like liposuction. But recovery and getting back to work can take a little longer. Most patients have surgical drains up to a week following their procedure (beware of the "drainless tummy tuck"). In your initial consultation and based on the extent of your surgical goals, your plastic surgeon will guide how long your recovery will take and what to expect. If you do have muscle tightening as part of the tummy tuck, recovery will be longer.
Who Makes A Good Candidate
Good candidates for liposuction are those with excess pockets of abdominal fat that resist improvement through diet and exercise. For the best results and to avoid needing multiple procedures, it is essential to be within 10 pounds of your goal weight.
Dr. Zenn of Zenn Plastic Surgery in Raleigh prefers your BMI to be under 30 for abdominoplasty surgery. This is for your safety and a better result. Additionally, it would help if you were not on a continuing weight loss journey or planning for future pregnancy. Good candidates for abdominoplasty are those with excess skin on their abdomen, sides, hips, and lower back, with or without lax abdominal muscles.
Tummy Tuck Vs. Liposuction: Find Out Which Is Right For You
To decide between a tummy tuck and liposuction, schedule a consultation at Zenn Plastic Surgery. Dr. Zenn and his skilled team will help you understand your options for achieving your cosmetic goals and feeling more comfortable in your body.