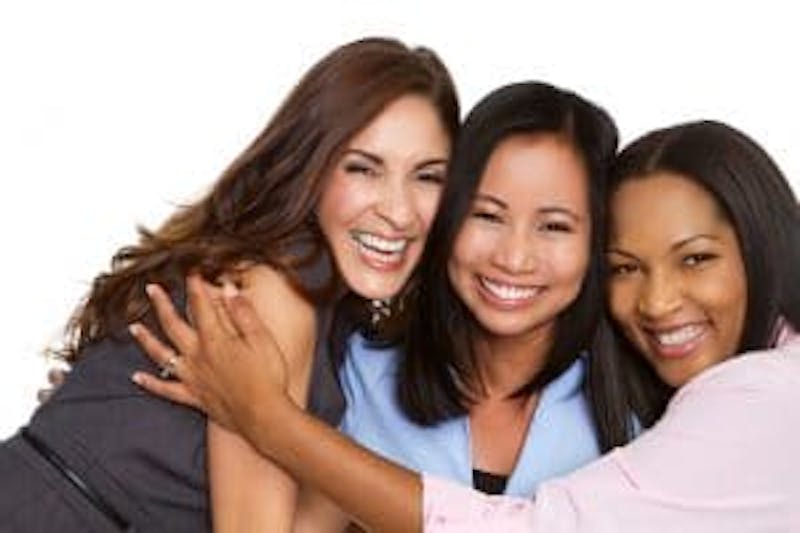 When you are interested in having eyelid surgery, a facelift, brow lift, breast lift, breast reduction or other cosmetic surgery, how do you find the best doctor to perform these procedures for you? Living in a city like Raleigh, North Carolina gives you a wide range of options, certainly. And while cosmetic surgery can change your life, it is surgery and should be researched carefully. – So, how do you know when you have found a great cosmetic surgeon?
Board Certification - How to Know Which Boards Really Matter
Board certification is a strong indication of your chosen cosmetic surgeon's training to perform cosmetic or plastic surgery. Accordingly, when screening candidates for your procedure in the United States, confirm they are certified by the American Board of Plastic Surgery (ABPS). You can search for your cosmetic surgeon's name on their website to verify their credentials are current.
The ABPS is an accrediting body recognized by the American Board of Medical Specialties (ABMS). The ABMS certifies specialists in their chosen fields of medical practice, such as Anesthesiology, Neurological Surgery, Orthopaedic Surgery and Plastic Surgery. Please note: there is no ABMS certification in Cosmetic Surgery. All Plastic Surgeons are trained as Cosmetic Surgeons as part of residency and fellowship. Not all "cosmetic surgeons" have had extensive plastic surgery training.
There are no laws to regulate who can call themselves cosmetic surgeons. That's why it is so important to make sure that your surgeon is actually a plastic surgeon with board certification by the American Board of Plastic Surgery. This is because many "cosmetic surgeons" without the Plastic Surgery certification can come from a wide variety of medical specialties. Many surgeons advertising themselves as "cosmetic surgeons" are board certified in ENT, Ophthalmology, or General Surgery.They do not have the training or experience required to achieve optimum results. In fact, all they need to perform breast operations, tummy tucks, rhinoplasty or facelifts is a basic medical degree.
Experience - How Much Experience is Enough?
Experience matters toward mastery of required skills for any field of work. It is not ideal to be the first or 15th or even 50th patient of an inexperienced cosmetic surgeon. Instead, you want a cosmetic / plastic surgeon with many years of experience (not including residency and fellowship), finely tuned skills and the expert knowledge to innovate within his or her field. This is true for any procedure you choose to undergo.
Always inquire about your surgeon's experience in the procedure you are considering. Weigh experience as a leading factor when you are choosing your ideal cosmetic surgeon. Besides extensive time in their field, look for one with experience as a full-fledged practicing surgeon (again, don't let the years of residency fool you.) A plastic surgeon fresh out of training may include training years when explaining their "years of experience." The question you should ask is how long has that surgeon been practicing plastic surgery since finishing their training.
Learn more about Dr. Zenn's experience and background by reviewing his profile.
Surgical Facility Accreditation
Accreditation of your cosmetic surgeon's surgical facility is also very important. An accredited hospital or ambulatory center has the facilities and equipment required for your safest possible procedure. The American Board of Plastic Surgery has strict requirements for ORs that other specialties do not require.
Accreditation matters for the following reasons:
Ongoing monitoring and reporting to the medical board and health department of infections, complications and other matters related to patient safety
Constantly reviewed and practiced protocols for emergencies, fires and natural disasters
Routine checks of physician certifications
Responsible management personnel
Routinely updated patient care and treatment plans
Clear display of patient's rights and responsibilities
Up-to-date drugs and supplies
Peer review monitoring for associated surgeons for continuity of quality care
Clearly set anesthesia standards with administration by only licensed anesthesiologists
Extremely low rates of serious complications and low mortality rates
Learn more about the accredited facilities of the Raleigh, NC area where Dr. Zenn performs plastic surgery.
Post-Operative Care
It is important to note, your relationship with your cosmetic surgeon certainly does not end after your surgery is complete. In fact, you need post-operative care and this is best provided by the specialist who performed your procedure. Your board certified plastic surgeon wants to monitor your progress and see your results to confirm they meet your goals. This monitoring takes place over weeks or even several months as part of follow-up visits. During these appointments, your cosmetic surgeon takes photos, documents your healing and ensures you are making progress in your recovery.
Reliable References
References for your cosmetic surgeon start with their board certification. This is because earning a board certification is a clear indicator of their integrity, training and experience as a plastic surgeon. Additionally, you can review his or her before-and-after gallery of images. These images document real patient results. If online galleries do not show enough images for your comfort with a particular procedure, you can ask to see more examples. Frequently, due to patient request, before and after photos are not published online but are available to see during in-office consultations.
Team Cohesion, Trust and Communication
During your consultation visit, you can ask questions about your desired procedure, its risks and expected benefits. The surgeon also reviews your health history and asks you questions about your goals and lifestyle. During this consultation, you have the chance to get to know the cosmetic surgeon and their personality. Together, you can establish a relationship of trust. If you have additional questions after your visit, the cosmetic surgery office should welcome additional communication to help you develop confidence in your decisions.
Also during this visit, you should note rapport between the surgeon and his or her staff. Note that, good communication is a major factor in such rapport. Therefore, if you do not see a positive example of a team relationship, clear communication may be a problem. Other reasons can relate to integrity, professionalism, ethics or sincerity. If you do not sense a positive rapport, think more deeply about your inevitable treatment as a patient.
These Qualities Form the Cornerstones of Zenn Plastic Surgery in Raleigh, NC
Everyone at Zenn Plastic Surgery looks forward to welcoming you into our practice as a member of our extended family. We work hard every day to ensure we meet the highest standard of cosmetic surgery and patient care. This dedication shows in everything we do.
Procedures we perform include:
Eyelid surgery
Facelift
Browlift
Necklift
Brow lift
Breast implants
Breast Augmentation with lift
Breast reduction
Gynecomastia

Schedule your appointment today to discuss your aesthetic goals with leading Raleigh, North Carolina cosmetic surgeon Dr. Michael Zenn.