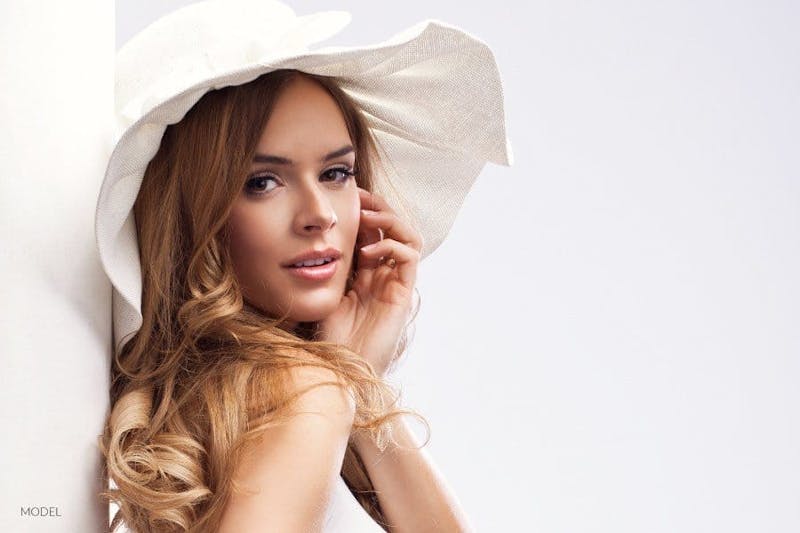 Regardless of your age, the truth is that eventually, your facial skin will change. Many men and women age quickly and find they need a facelift in their late 30s or early 40s. Others notice their signs of aging taking the biggest strides later in their 50s.
Changes to facial appearance can be some of the most difficult to accept as we age. Time, the ups and downs of life, sun exposure, genetics, and weight fluctuations can leave us with a face that doesn't reflect the youthful way we feel inside. If this sounds like you, a facelift may be just what the doctor ordered.
The term "facelift" is confusing to many people as they may be happy with their eyes and upper face and feel they don't need all that work. In reality, a facelift will only affect the mid-to-lower face.
With his artistic eye and precise surgical skill, Dr. Zenn can eliminate excess skin in the neck and jowls. He can restore youthful fullness to the cheeks, lips, and jawline. As well he can actually re-support the drooping structures of the face.
The Biggest Reasons Men and Women Choose a Facelift
Two of the main reasons people need a facelift are:
1. Genetics and Skin Elasticity
It's a simple fact of life. Some people have "good genes," and others don't. When you look at your family tree, in particular, those branches closest to you, you'll be able to better understand how you will most likely age. If your mother or father aged faster than their friends, or they have droopy jowls or a turkey neck, you too may experience these same effects of aging. Thanks Mom and Dad!
Why is this so? Your genetics dictate the amount and shape of your facial bones. Better support and structure, better preservation of youth. Genes also determine the elasticity of your skin – the ability of your skin to stretch and then return to its normal state afterward. More sun exposure or cigarette smoking can accelerate things. The worse your elasticity, the more your skin will droop and sag.
2. Deep Lines and Wrinkles
Another main reason men and women may need a facelift is if you have deep lines and wrinkles around your nose and mouth. So called "marionette lines" and "smile lines" are a result of deflation of the face and sagging of the skin around these areas of natural attachment.
Whatever the reason, deep lines and wrinkles, excess skin, or volume loss in the face, Dr. Zenn can reset things with a facelift procedure. Modern day facelifts add volume back with fat and deeply restructure the face so there is no excessive pulling of the skin – a telltale sign of surgery. His guiding principle when performing this delicate procedure is to provide subtle, natural-looking results that are still you, just better, refreshed. And not surgical.
Choose Zenn Plastic Surgery
Dr. Zenn and his staff are committed to their patients. That's why he will always offer the safest and most effective treatment plan to achieve each patient's personal goals. During your consultation with Dr. Zenn, he will carefully listen to your concerns and honestly explain what he can realistically do to achieve your desired results.
Take the First Step Towards Restoring Your Youthful Appearance,
Schedule Your Initial Consultation with Dr. Zenn