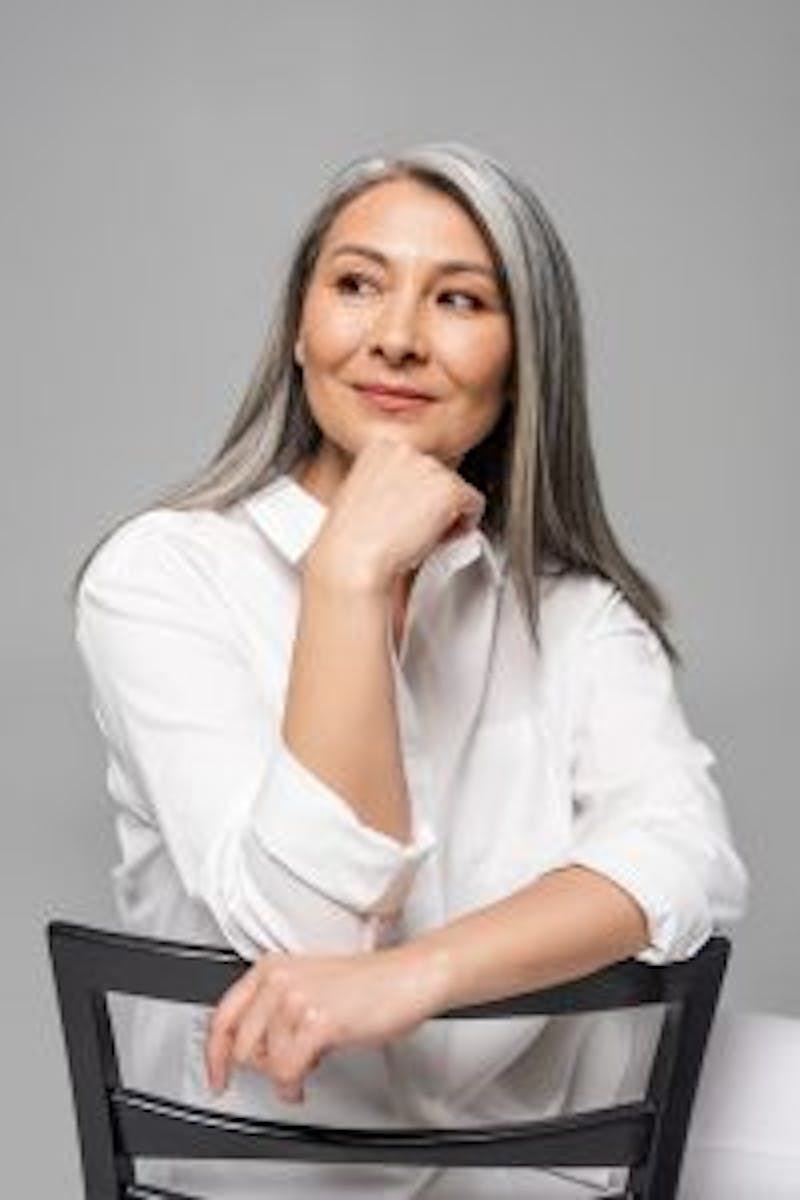 As we age, our skin naturally loses collagen. Collagen fibers play an important role in keeping skin youthfully firm and supple, so this loss causes formation of mouth wrinkles and other changes on the face. Besides the collagen loss, other factors that speed up aging around the mouth include lifestyle habits such as sun exposure and smoking.
Because skin around the mouth is thinner than other areas of your face, you can experience prominent wrinkles in this region. These mouth wrinkles include:
Fine lines
Lip lines
Smile lines
Marionette lines
Laugh lines
Wrinkles
At some point, we all have to face the changes that occur as part of the aging process, including those around the mouth. But there are ways to prevent premature development of mouth wrinkles, reduce their appearance, and improve what you see in the mirror each day.
WHY MOUTH WRINKLES OCCUR
Your mouth is one of the most vulnerable areas of your face, when it comes to wrinkles. The skin around your lips is thin because it contains less collagen that other parts like your cheeks. From age 20 years onward, your facial skin produces about one percent less collagen each year.
The loss of elastin and GAGs, glycosaminoglycans, also contribute to the aging face and appearance of mouth wrinkles. Elastin provides skin elasticity, while GAGs help the skin maintain hydration.
Lifestyle choices can contribute to wrinkles around the mouth. These lifestyle issues include:
Dehydration
Poor nutrition
Stress
Smoking
Sun damage
Your genetic code also plays a part in formation of mouth wrinkles and other aspects of aging.
WHAT ARE THE TYPES OF MOUTH WRINKLES?
Perioral, also commonly called mouth wrinkles, are lines that appear around the lips and mouth. But there are multiple types of lines affecting this region. They include:
Laugh Lines
Laugh lines are also called smile lines. These wrinkles appear at the sides of the mouth like parentheses, particularly when you smile or laugh. Your cosmetic surgeon or aesthetician calls them nasolabial folds.
Marionette Lines
Marionette lines, like laugh lines, develop as you age. These create a sagging appearance, forming from the corner of your mouth down to your chin.
Lipstick Lines
Vertical lip lines, smoker's lines and lipstick lines are all names for mouth wrinkles only affecting the lip area. They can form along the upper lip skin, lower lip skin and on your lips, themselves.
COSMETIC TREATMENTS TO GET RID OF WRINKLES
While you can find an almost unlimited number of anti-aging skincare products and at-home treatments, these methods will not make mouth wrinkles disappear. Some quality skincare products can reduce the appearance of these fine lines and wrinkles early in their development. But for actual permanent or semi-permanent reduction of deeper wrinkles, you need the help of your board certified plastic surgeon.
The following aesthetic treatments are the most highly recommended by plastic surgeons for effective treatment of mouth wrinkles:
Microneedling
Also called collagen induction therapy, microneedling uses very small needles to stimulate collagen production in the skin. The process involves slight pricking of the skin using a microneedling pen or dermaroller, creating tiny wounds. As the skin heals and after multiple sessions over the span of several months, your mouth wrinkles diminish and the skin appears smoother.
Platelet Rich Plasma
Platelet rich plasma, PRP, provides great results for improvement of mouth wrinkles as part of a procedure called a "vampire facial." You have probably heard about this treatment online or in television entertainment news, as a popular method among celebrities. The vampire facial is a combination of microneedling and PRP. The PRP involves extraction and processing of your own blood to collect platelet derived growth factors for injection back into your skin. After treatment you can experience a plumper appearance to your skin for about a year.
Dermal Fillers
For the deep laugh lines, mouth wrinkles and marionette lines that form around the lips, at the nasolabial folds and from the mouth to the chin, dermal fillers provide excellent, long-lasting results. Injectable dermal fillers contain ingredients like hyaluronic acid and poly-L-lactic acid approved by the FDA as a method of plumping skin and smoothing out wrinkles. Treatment results last several months and you can refresh your appearance to maintain the results on an ongoing basis.
Botox
Botox is another type of injectable treatment that uses botulinum toxin type A to relax facial muscles and reduce the appearance of mouth wrinkles. One of the benefits of Botox is its ability to improve multiple areas of your face through one treatment session. Your plastic surgeon or aesthetic injector can improve the appearance of your mouth, eyes, forehead, lip, upper lip and marionette lines in just minutes. As with dermal fillers, Botox results last several months and you can refresh the results on a recurring basis.
Lip Augmentation
Lip augmentation effectively treats wrinkles in the lips and provides you with the fuller, plumper lips you have always wanted. Whether you are in your 20s and want a plumper appearance for your lips or you have wrinkles around your mouth and have lost lip volume to aging, this treatment provides impressive results. Lip augmentation provides luscious, full lips and a more youthful appearance for six months to a year. As with fillers and Botox, you can return to Zenn Plastic Surgery for repeated treatments to maintain your new look.
Facelift
If your mouth wrinkles don't improve from other treatment methods, a facelift may be the solution. Facelifts improve deep nasolabial folds and marionette lines that are more difficult to correct non-surgically. This procedure involves lifting and redistributing the skin tissues of the lower face to minimize areas of sagging.
YOU HAVE MULTIPLE OPTIONS FOR REDUCTION OF MOUTH WRINKLES
Thanks to the above procedures and high-quality skincare products available on the market today, you do not have to live with unsightly wrinkles that age your face. If you feel dissatisfied with the appearance of your lips, mouth or other aspects of your facial appearance, talk to the caring professionals of Zenn Plastic Surgery in Raleigh, North Carolina.
Dr. Michael Zenn is a trusted, Board Certified Plastic Surgeon with more than 25 years of experience in providing patients with natural-looking results. Contact us today to schedule your consultation appointment and to learn how to prevent mouth wrinkles or restore a more youthful appearance to your lips, mouth and face.