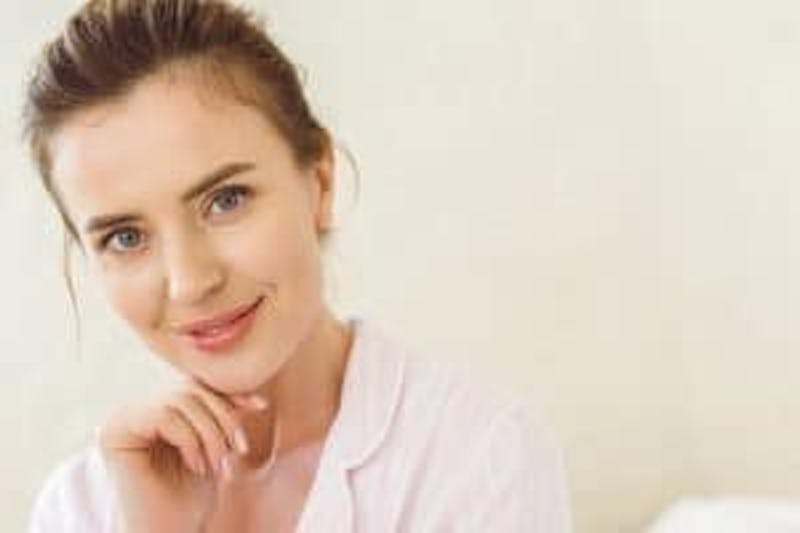 Almost every woman would like full lips that look voluptuous, moist, and dewy. Men tend to admire women with lips that appear slightly pouting and sexy. Unfortunately, due to genetics, many women do not naturally have those full and lush lips. There are many everyday makeup "remedies" boasting of giving lips volume. However, they can make lips look dry and chapped rather than create the sultry lines with which movie stars have graced the silver screen for decades. There are some fantastic options in cosmetic lip enhancements or lip fillers that give lips more volume and smooth lip wrinkles.
Zenn Plastic Surgery in Raleigh, NC, offers lip fillers. This non-surgical procedure is also sometimes called lip augmentation. Lip fillers are an excellent option for many. However, it's still super important to protect and preserve lips. This holds whether one gets lip augmentation or not.
Here are a few tips for all people when it comes to taking good care of your lips:
Stop Drying Out Your Lips with Cosmetics & OTC Remedies
Perhaps using a high-priced lip plumper now and then isn't such a crime. However, many of these OTC lip enhancers that promise to create fuller lips instantly contain lip-drying ingredients that will worsen the lip issue with continued use. Many will include skin-irritating ingredients like hot pepper or other spicy substances that make the lips appear to become immediately fuller, but this is more of an irritation reaction that is not good in the long run.
Other lip balms tend to be made of waxy ingredients, which again dry the delicate membranes of the outer lips, especially when covered with more lip products. Other coated products contain ingredients that might be toxic and could get into the bloodstream if a crack occurs.
Avoid Direct Sunlight on the Lip Area to Keep Lips Looking Young
One of the worst culprits to cause dry, chapped, and thinner-looking lips is too much harsh sunlight. Our faces are constantly exposed to the elements outdoors, and the sun's harmful UV rays are particularly harsh on the thinner and more delicate surface layers of the lips and the surrounding skin. Sun is by far the most aging skin culprit that negatively impacts lips. Even winter sunlight through a car or building window can cause some damage.
Wearing Sunscreen Lip Protection is Essential
Along with properly caring for your lips and surrounding skin region, wearing some protective sunscreen lip protection barrier is essential. This is particularly important for aging lips. As humans age, the collagen bands within the dermal skin layers tend to thin out and become much less elastic. Overexposure to sunlight and other harmful skin elements in the air can also hasten this natural aging process that first becomes noticeable in the lips.
Avoid Smoking – Another Common Cause of Lip Wrinkles & Thinning
If you smoke, ask about smoking cessation options. Your lips will thank you.
What Types of Cosmetic Lip Enhancement Procedures Are Available?
There are many effective and simple to perform lip enhancement cosmetic procedures to try. If you want a quick fix that doesn't require any surgery or downtime, consider injectable facial fillers available at Zenn Plastic Surgery. Several types of FDA-approved aesthetic injectables are available, each satisfying different needs.
One bonus of these fillers is that they can minimize and smooth-out lip area wrinkles and soften lips too! These fillers can help darken the outline of the lips, making them appear sultry and lavish as most top beauty models have. Of course, this requires a certain amount of experience and artistic talent to create the right look each patient wants and needs. At Zenn Plastic Surgery, Tara Cypher, RN, CANS is our esteemed and popular Aesthetic Nurse specialist widely known for her artistic and natural lip filler results.
The most popular lip fillers include Juvéderm® Volbella Juvéderm Ultra XC Restylane® and RHA products. These fillers contain an ingredient found naturally in the body called hyaluronic acid(HA). Despite its name, this is not an acidic acid like most think. This naturally occurring sugar in your body helps keep skin cells well moisturized and hydrated. Ultimately, this gives the lips that plump and full effect patients desire.
There are several fantastic benefits of using products that contain HA, which is found in varying degrees in injectable fillers used in cosmetic lip enhancements. Since this ingredient is abundant in younger skin and connective tissue, these benefits provide a similar, more youthful effect. This makes it an excellent choice for all skin types, especially more mature skin and lips.
Surgical Options
Many patients do well with a surgical procedure for a more in-depth lip volume treatment. A plastic surgeon moves fat transfer grafts to the lip area during this procedure. This can be part of a more extensive facial surgery (facelift, eyelift, chin implant). As well, this enhancement is sometimes a solo procedure. Fat grafts utilize one's own natural fat cells from an area of excess whichh are transferred to the face, including the lips. This treatment is a consideration if the patient wants a longer-lasting effect that can go beyond what lip fillers typically provide. Once fat cells survive, they are yours forever.
Discover your beautiful new signature lips for younger, healthier, and fuller lips that look amazing. Schedule your lip filler appointment at Zenn Plastic Surgery in Raleigh, NC today.