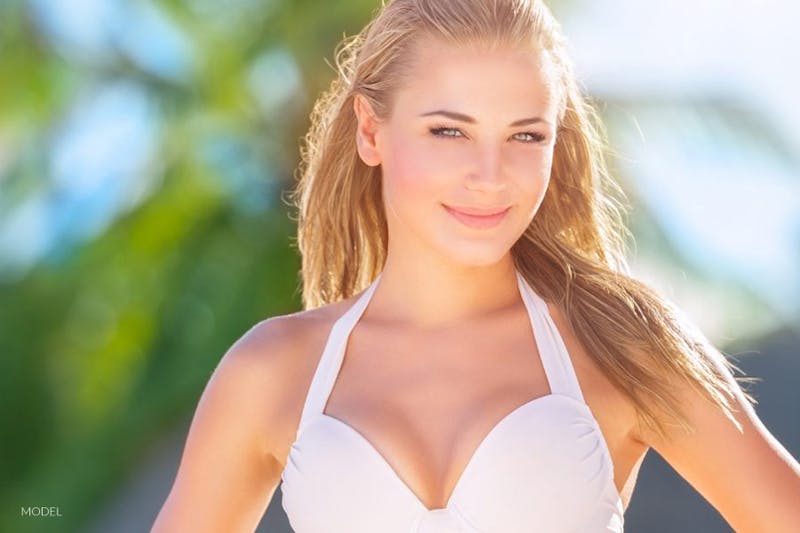 How Can Breast Reduction Improve the Shape of My Breasts? Women with large natural breasts, especially those whose breasts are so large and heavy that they sag and need a bra to give shape to their breasts. These women call our office every day because they want breasts that fit their bodies and match their idea of beauty. They also want to be able to wear the latest styles off the rack and feel comfortable in a bathing suit or in an intimate situation.
With more than 20 years of experience performing breast reduction surgery, plastic surgeon Dr. Zenn of Zenn Plastic Surgery knows how to deliver the results his patients want. He understands that breast reduction surgery isn't just about going smaller, but also about having breasts that are pretty and nicely shaped, both in and out of clothes. Fortunately, breast reduction surgery can deliver both reduced size of breasts and the shape and contour women desire.
Breast Reduction Surgery Explained
A breast reduction surgery is a fairly common plastic surgery procedure amongst women. This is because many women who have large natural breasts don't like the unwanted attention and the associated medical problems that come with them, not to mention the un-aesthetic look of their natural breasts. Dr. Zenn performs many of these operations every year and has performed hundreds over his career. He is well versed in the many techniques that can be deployed for breast reduction and tailors the surgery to your unique breasts.
During a breast reduction surgery, Dr. Zenn will make the chosen incision type and reduce the volume of a patient's breasts. Typically, he can remove as much as one half to three-quarters of a patient's breast volume during an average breast reduction surgery. This means if you have large, sagging breasts, and wish to be smaller and more uplifted, Dr. Zenn can examine you and let you know what is possible given your anatomy.
With his ability to remove so much breast volume, the new look of your breasts can be life-changing. You will notice the relief to your neck, shoulder and back immediately. You will be back to work in a week. Over the next few months, your shape will settle and you will forget you were ever so large. During the settling process, you will still look great in a sports bra and clothing. The only thing your friends and colleagues will notice after the first week is your beaming smile! The surgery will balance your silhouette, and provide you with the overall look you've always wanted.
Am I a Good Candidate for Breast Reduction Surgery?
In addition to providing you with the results you want, Dr. Zenn's primary concern is your health and safety. As such, he has a strict list of criteria for woman to meet in order to become one of his patients, which include:
Being in good general health and able to pass a preoperative exam by your primary healthcare provider Listening to Dr. Zenn explain your unique treatment plan to you and communicating back that you understand the procedure Having realistic expectations for your surgery Being a non-smoker, or promising to quit smoking at least two months before and after your procedure, as smoking can complicate both the surgery and your recovery time Being in good psychological health
Schedule a Breast Reduction Consultation Today
If you're a woman who is ready to reduce the size of her breasts and get breasts that have beautiful shape and contour, then why wait? We hope this article, "How Can Breast Reduction Improve the Shape of My Breasts?" has helped you.
Contact Zenn Plastic Surgery today to and schedule an initial consultation, call our office at (919) 480-3885.