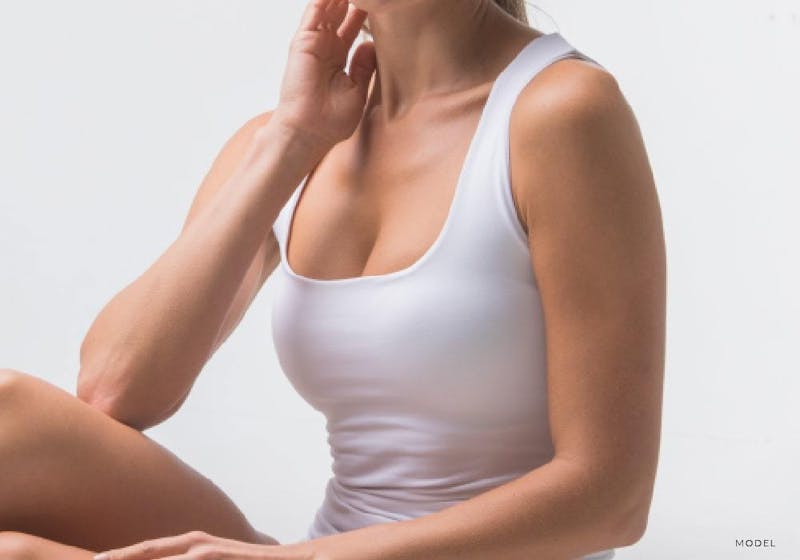 Dr. Zenn sees hundreds of women every year who are interested in pursuing a breast enhancement procedure. Most are not really sure what procedure would be best for them. Breast augmentation is one of the most popular plastic surgeries in America, and its popularity continues to grow every year. Given that, it is not a surprise that many assume they need a breast augmentation to "fix" their problems or to get the results they want. However, a breast augmentation isn't always the answer for everyone.
That's why it is so important to meet with Dr. Zenn in a one-on-one consultation, so he can carefully listen to your desires and after your examination, let you know the best way forward and all your options. Sometimes, the answer is a breast lift and not a breast augmentation. In this blog, we will discuss how a breast lift differs from a breast augmentation, and how you can know which procedure might be right for you.
Breast Lift
Because of the natural process of aging, a woman's breasts eventually being to lose volume, and therefore, droop or sag. This condition is medically known as breast ptosis. Pregnancy, weight fluctuations, and genetics also play a role in how drastic breast ptosis can be. Even with the same volume of breast, the more a breast droops, the larger the bra size to accommodate the droop needs to be. A C cup becomes a D cup from droop alone. Dr. Zenn can perform a breast lift to reposition a woman's breasts to regain a beautiful shape and maintain the desired size. A breast lift will not add volume back to a woman's breasts, but often they will appear fuller after the lifting process because the excess skin has been removed and the breasts are in a more natural position.
A great way for a woman to know if she needs a breast lift is the "pencil test." Place a pencil under the breasts, as high as possible into the breast fold. If the pencil stays in place when you let go of the breasts, you have signs of breast ptosis. If you look in the mirror and see that your nipple falls below the pencil, then you have significant drooping, and would likely benefit from a breast lift.
Breast Augmentation
As we mentioned earlier, breast augmentation is one of the most popular plastic surgeries in America. Sometimes, the main problem causing droop is loss of volume, from weight loss, breast feeding, or just aging. Dr. Zenn can increase the size of a woman's breasts by placing implants during a breast augmentation surgery. This procedure is specifically meant to increase volume in the breasts and also restores them to a more natural shape.
There are many different factors to consider when having a breast augmentation. What type of scar? Above or below the muscle? Ultimate size of the breast desired? The anwers to these questions depends on your specific body type and desired outcome and is different for each patient. You will spend a significant amount of time with Dr. Zenn during your consultation, so he can truly understand your desires and make recommendations based on his extensive experience that are best for you.
Combining A Breast Lift With A Breast Augmentation
Sometimes a breast lift alone leaves the upper part of the breast empty and flat due to a lack of voume in the breast. Adding an implant can add the upper pole fullness of youth to the breast when lifitng the skin alone is just not enough to give a pretty shape.
Breast augmentation in combination with a breast lift (ie. augmentation/mastopexy is by far the most popular choice for women who are suffering from breast ptosis because it allows their breasts to be restored to their natural position, while also providing them with the fuller, mor shapely breasts they knew in their youth.
Dr. Zenn Knows Best
Ultimately, nothing can compare to having a personal consultation with Dr. Zenn. With years of experience serving patients, he is well-versed in all the different options available. This includes women who are seeking a breast enhancement procedure. Call Zenn Plastic Surgery today at (919) 480-3885 to schedule your initial consultation with Dr. Zenn and explore the possibilities!