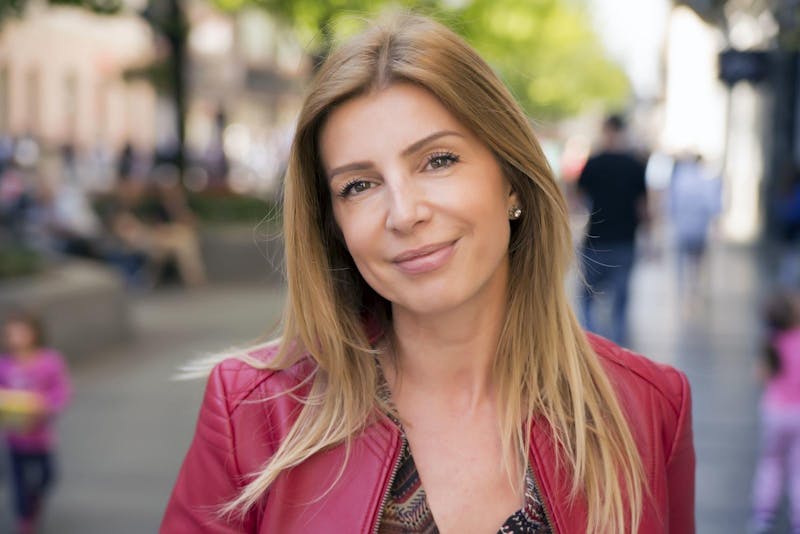 Eyelid surgery, which is medically known as blepharoplasty, is a cosmetic procedure performed by Dr. Zenn at Zenn Plastic Surgery in which he is able to help men and women have a more rested and youthful appearance. Blepharoplasty can be performed on either the upper or lower eyelids, or both. Dr. Zenn is an internationally renowned, board-certified plastic surgeon and has been serving patients for many years. Also, he has performed hundreds of blepharoplasty procedures and is a specialist in facial aesthetic surgery. If you are interested in having blepharoplasty, you should be aware that there are differences between a lower eyelid surgery and upper eyelid surgery:
Upper Blepharoplasty
For people who have droopy eyelids, Dr. Zenn can perform an upper blepharoplasty to remove excess skin and fat from the area. The natural process of aging is the main culprit for the loose skin that causes this look. Droopy eyelids can leave men and women looking tired all the time. Also, eyelids that droop from too much skin can also cause vision impairment and become problematic. That skin can simply be removed. For many patients, excess fat causes their upper eyelids to look excessively puffy. Dr. Zenn can perform an upper blepharoplasty, remove that excess fat, to turn back the hands of time and give you a more youthful and rested appearance.
During an upper blepharoplasty, Dr. Zenn will remove excess skin and fat through a hidden incision in the natural crease of the upper eyelid. This incision will leave a minimal scar that is undetectable when the eyes are open. Also, scars in this area can be the best of anywhere in the body. Some men and women are nervous about pursuing blepharoplasty because they've seen (or heard about) other people who have been left with a "wide awake" look. Not to worry – Dr. Zenn is careful not to overcorrect and provides all of his patients with natural-looking results.
Lower Blepharoplasty
If you are suffering from excessive undereye puffiness, dark undereye circles, or fine lines and wrinkles around your eyes, a lower blepharoplasty at Zenn Plastic Surgery may be just what you need to restore youthfulness to your face. Dr. Zenn can also correct eyelids that have pulled away from the eye causing an elderly appearance and problems with tearing. This can happen as we age, and the skin and eyelid tissues lose their elasticity. Also, for patients with excessively puffy eyelids, the excess fat pushing out underneath their eyes can be removed. Some people have the opposite problem – emptiness under the eyelids. These patients may have fat transferred to the area underneath their eyes to restore lost volume and youthfulness..
During a lower blepharoplasty, Dr. Zenn will make a small incision below the lower eyelashes, in the skin or make an incision inside the eyelid. Also, these approached allow either removal of excess skin or excess fat, or both, depending on each patient's unique needs. For over 25 years, Dr. Zenn has been performing blepharoplasties and knows all the tricks to make your eye area look great again.
Dr. Zenn Is Here For You
If you hate the tired appearance of your eyes when you look in the mirror, even after a restful sleep, Dr. Zenn can help restore your eyelids look more refreshed and youthful. Come see Dr. Zenn and let him show you the best approach to your eyelids.
Dr. Zenn and his friendly staff are here for you every step of the way. If you have any questions or want to make an appointment, please call Zenn Plastic Surgery at their office at (919) 480-3885. Lastly, they will be happy to help you any way they can.