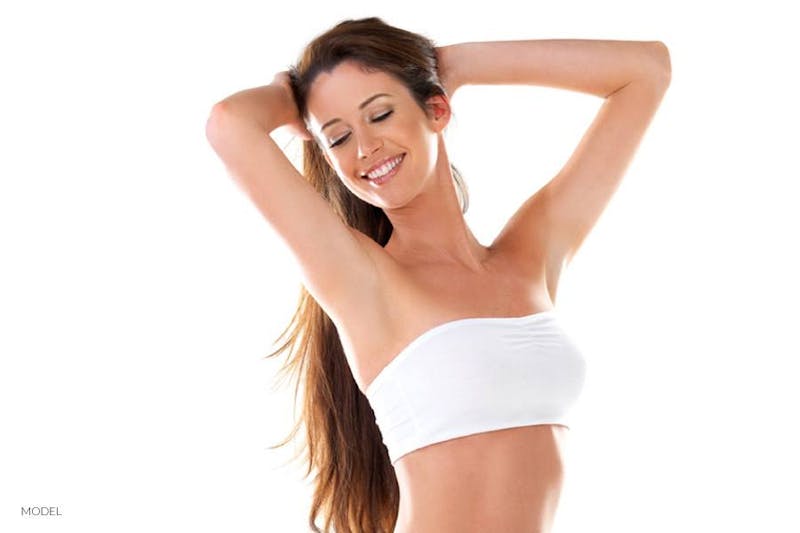 Breast Reduction Can Correct Asymmetry. All women have some degree of breast asymmetry. It's a simple fact of life. And most women do not even notice it. For some women, though, the differences in the sizes of their breasts are so distinct and noticeable. It makes shopping for bras, bathing suits, and clothing difficult, not to mention making them feel uncomfortable about their appearance. While many women with noticeably asymmetrical breasts decide to get a breast augmentation to even out the sizes. Over his two decades of experience, plastic surgeon Dr. Zenn has learned that sometimes, bigger isn't always better. In fact, many women with large natural breasts that are noticeably asymmetrical decide to have a breast reduction, instead.
A Breast Reduction Explained
A breast reduction is a cosmetic surgery designed to reduce the size of a woman's natural breast size. Also, uplift them at the same time. During this procedure, Dr. Zenn is able to remove as much as one half to three-quarters of breast volume, depending on his patient's unique wants and needs. Because the amount of volume that can be removed can vary from breast to breast, a breast reduction is an excellent option for evening out naturally large breasts for women who don't want to go bigger.
Why You Should Trust Dr. Zenn to Even Out Your Large Breasts
Because a breast reduction can be performed on one or both breasts, and the amount of breast volume removed can be tailored to each individual breast, many women with large, natural and asymmetrical breasts choose this procedure to even out their silhouette. But, you don't want to trust just anyone with such a complex plastic surgery procedure.
Creating symmetrical breasts is a procedure that requires technical expertise and an aesthetic eye. As a plastic surgeon, Dr. Zenn, who has 20+ years experience in practice, is regarded as one of the top cosmetic surgeons in the area. He has performed hundreds of breast reductions during his tenure as a plastic surgeon, including many procedures specifically aimed at providing women with breast symmetry.
Your Experience with Dr. Zenn
When you schedule an initial breast reduction consultation with Dr. Zenn, he will work with you to understand your unique situation and desires. Dr. Zenn understands that discussing your body image issues can be difficult, especially when it comes to discussing something as personal as your breasts. He wants you to feel comfortable and confident in his skills and ability, because he is confident that he is the person who has the artistic eye and surgical ability to give you what you desire.
After interviewing you to understand your problem areas and goals for breast reduction surgery, Dr. Zenn will perform a breast examination. This is done so he can best determine the techniques he will need to employ during your potential breast reduction surgery, as well as to allow him to make a personalized treatment plan tailored to your specific wants and needs.
Schedule an Initial Consultation with Dr. Zenn Today
If you have large asymmetrical breasts and are considering a breast reduction to even them out, your next best step is to consult with Dr. Zenn directly. During this initial appointment, he'll be able to fully explain the procedure to you so that all your questions are answered. We hope that this article, "Breast Reduction Can Correct Asymmetry" has helped you!
To schedule an initial consultation with Dr. Zenn, call Zenn Plastic Surgery today at (919) 480-3885.