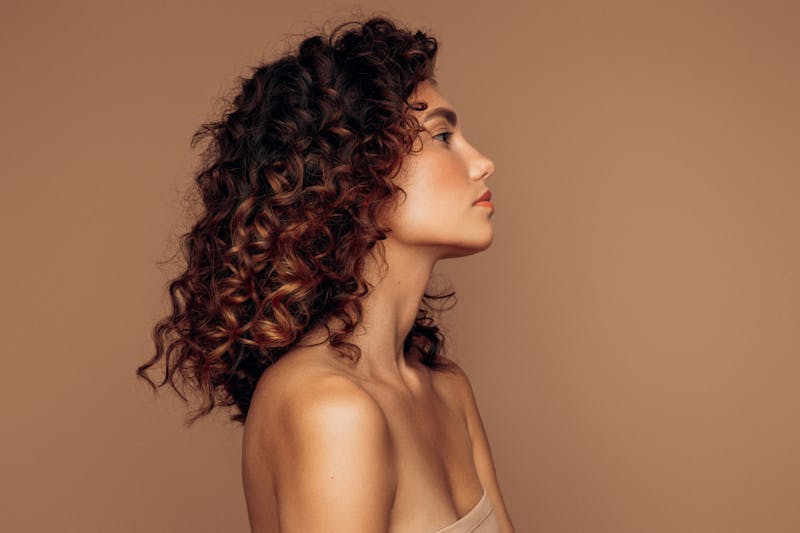 After you had your breast augmentation surgery, the last thing you were thinking about was your next plastic surgery procedure. Yet you find yourself needing a revision of your breast surgery. Maybe your body has aged, you have had children, or you were never really happy with your result. In many cases, a revision means finding a new board-certified plastic surgeon who can help you achieve your goals. Let's look at breast revision surgery and what to expect, should you need to take this important step for your self-confidence, well-being or both.
What is a Breast Revision?
Breast revision surgery is a procedure often performed to replace aged or damaged implants or lift the surrounding breast back over the existing implants. In some cases, it is designed to improve implant placement or size. Some even remove their implants completely, in exchange for transferring fat from other places in their body to the breast for a more natural augmentation. The individual patient's needs, and concerns determine the specific methods and techniques used by the surgeon.
Do I Need a Breast Revision?
Multiple factors determine whether a patient needs breast revision surgery. For some, the implant must be replaced because of implant rupture, capsular contracture (hard misshapen breasts) or pain. Other patients undergoing this reconstructive surgery seek to improve the appearance of their breasts as they may have changed since the original breast augmentation.
Reasons why women seek breast revision surgery include:
• Wanting larger or smaller implants • Dissatisfaction with the original implants' placement • Implant rupture • Capsular contracture • Pain or discomfort • Change in personal preference • Change in weight or lifestyle • Implant appearance changes after pregnancy and breast feeding • Permanent implant removal
Steps to Breast Revision Surgery
If you think you need breast revision or want to have your breast implants removed, your first step is to visit a board-certified plastic surgeon experienced in these procedures. It is particularly important to review your prospective surgeon's before-and-after gallery to see photos of their breast revision work. Also ask any questions you have about the surgery to find the right professional for your revision.
Dr. Michael Zenn at Zenn Plastic Surgery in Raleigh is highly experienced in breast augmentation and revision. He thoroughly understands the conditions and reasons that make revision surgery appropriate. In your initial consultation, he will discuss your symptoms and concerns with you. He uses this information, your health history and an examination to determine whether you make a good candidate for the procedure, and it will provide the results you seek. Whatever your reasons for seeking a breast revision, Dr. Zenn ensures you receive the highest level of care from the first consultation through unveiling of your beautiful results.
How Long Must I Wait After Breast Augmentation for a Breast Revision?
Many complications of breast augmentation occur soon after the initial surgery. Bleeding and infection around the time of surgery can set you up for problems like asymmetries and capsular contracture (severe scarring that makes the implants firm and misshapen). Implant ruptures are often found much later during mammography or changes in self-exam. Your individual concerns, symptoms, and circumstances are the primary considerations in determining when to have breast revision surgery.
On a case-by-case basis, your plastic surgeon determines if it is safe for you to undergo a revision and when this can occur. In most cases, such as when a patient is just dissatisfied with their augmentation's aesthetic outcome, they have been thinking about it for a long time and revisional surgery can proceed. If immediately after a breast augmentation, it is often prudent to wait 6 months or more to allow swelling to subside, lowering the complication rate of the breast revision surgery.
The most common complaint leading to breast revision is dissatisfaction with implant size…
After swelling from the augmentation diminishes and patients have time to get used to their breasts, some want to increase their size. This second surgery can be avoided through a thorough consultation and taking the time to fully consider your size options before breast augmentation.
For those who want to change the implants for aesthetic reasons like size, shape or position, it is usually best to wait at least six months before having breast revision surgery. This enables your body to heal before going through the second procedure. It also gives you enough time to fully experience your new implants and consider your options before going through surgery again.
Risks of Breast Revision Surgery
Breast implant revision poses risks like any surgical procedure and depends on the degree of the revision needed. But the procedure can also cause patients some anxiety because of the feeling that their original augmentation failed. It is also possible that achieving your desired results is not possible because of complications like excess scar tissue. All these issues and other potential complications make it important that you fully consider the risks and maintain realistic expectations for your results.
Where Can I Learn More About Breast Revision Surgery in Raleigh, NC?
If you want to learn whether you make a good candidate for breast revision surgery in Raleigh, North Carolina, schedule a consultation with Zenn Plastic Surgery. Dr. Michael Zenn and his staff understand the sensitive nature of this procedure and how important it is to you to achieve great results. Dr. Zenn is also highly experienced in breast revision surgery. He will work with you to gain a thorough understanding of your reasons for wanting a revision and the symptoms or other issues that you have experienced following your initial procedure.
You can also review Dr. Zenn's patient results for this procedure and other plastic surgeries to gain an understanding of his skill and aesthetic results. Check out Zenn Plastic Surgery's online image gallery for before-and-after photos.
Call Zenn Plastic Surgery today at (919) 480-3885 to schedule your one-on-one consultation with Dr. Zenn.