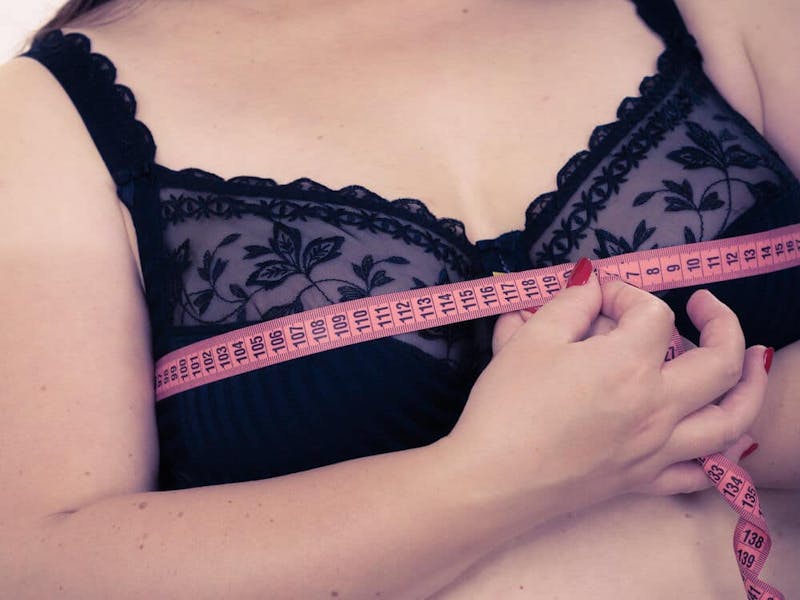 Breast reduction surgery is a surgical process that reduces breast volume. A breast lift lifts the breasts to correct sagging. Many patients mistake breast lift surgery with breast reduction surgery. While a breast reduction can also include a breast lift, it alone does not lift the breasts. Therefore, breast reduction surgery alone accomplishes just that; it reduces the volume of breasts.
Learning the difference between the two types of breast surgery can help you to make an informed decision with your plastic surgeon. Learn more about how breast reduction and lift surgery can help you.
The Basic Difference Between A Breast Reduction & A Breast Lift
If you are unsure of the difference between breast reduction and breast lift surgery, you are not alone. Consequently, many patients are not sure what to expect with each process.
Breast surgery to reduce your breast size is sometimes recommended by a physician as a medically necessary surgery. Over 90,000 women annually have breast reductions. Women that suffer from chronic neck and back pain from the weight of their breasts are often referred for consideration for breast reduction surgery. Reducing the breast volume is a specific surgical technique, while breast lift is another specific technique requiring different surgical skills. Both can improve your breasts' look, but different procedures target different results.
While it has become difficult for insurance companies to cover the cost of breast reduction, it is not impossable. Call your insurance company to learn what requirements they have for payment consideration.
WHAT IS THE DIFFERENCE?
Reducing the size of the breast in a breast reduction removes breast tissue and fat around the nipple, and the nipple is usually raised. A breast lift will also raise the nipple and remove extra skin from a ptotic breast (sagging breast) but not necessarily remove breast tissue.
Breast lift surgery is often offered to women who have had children and now have sagging breasts. The surgery may sometimes require an implant to improve the breast size. Breast lift surgery is purely cosmetic and never covered by insurance.
WHAT SURGERY IS RIGHT FOR YOU?
Consulting with a board-certified plastic surgeon is your first step in determining which surgery is right for you. The surgeon will discuss your options and help you to make an informed decision.