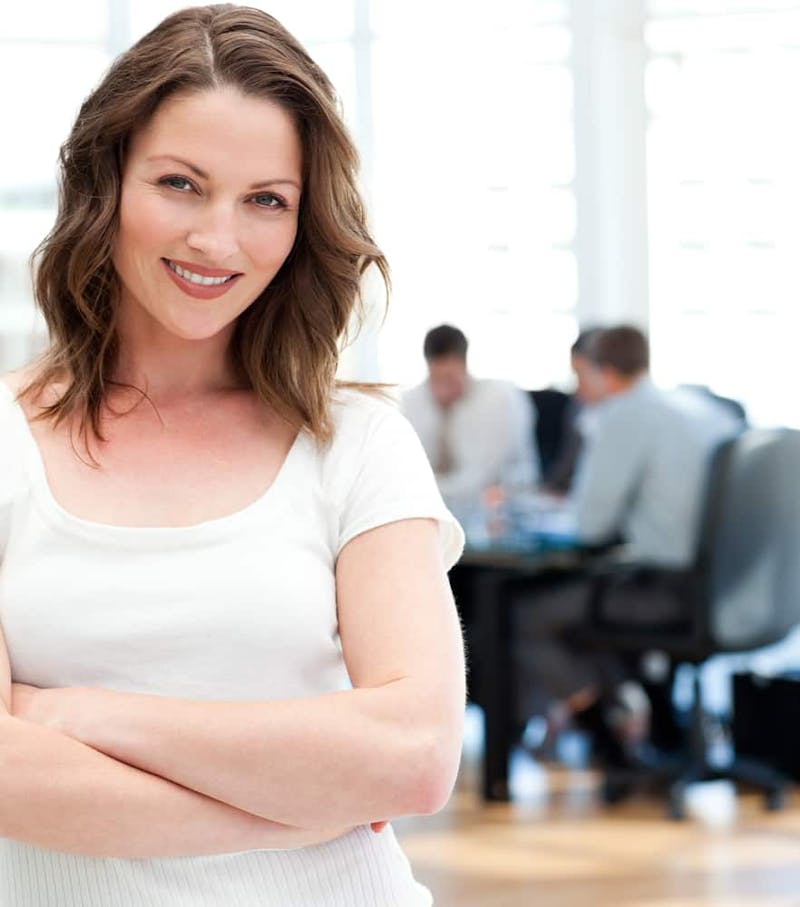 One of the most common questions people have while considering breast augmentation is, "What does breast augmentation surgery cost?" In fact, it is common to wonder about any plastic surgery cost before even meeting with a plastic surgeon for consultation. While cost is certainly an important factor toward your decision-making, there are other key factors to consider just as critically.
Factors that May Affect Breast Augmentation Surgery Cost
Breast augmentation surgery cost is not the same for all patients. In fact, these costs vary widely according to multiple factors. These factors include:
Regional cost-of-living Where you have the surgery Which plastic surgeon you choose Type of implants Surgical method Associated medical tests Post-surgical garments not included in surgery cost Prescription medications Recovery care Time off from work
You may be surprised to learn that in some regions, breast augmentation surgery cost is higher in 2021 than years before. This is likely due to the coronavirus pandemic and how it affected the economy.
Breast implant manufacturers are potentially dealing with manufacturing delays because of staffing changes and supply chain disruption. Your plastic surgeon's team must also take extra precautions because of Covid-19 such as additional sanitization measures for visits. All of these 2021-related issues can affect pricing.
Breast Augmentation Surgery Cost vs. Reasons for Having Your Surgery
For women who want to have breast augmentation, the cost of not having the surgery can be higher in a personal sense. Dissatisfaction with how you feel in your own skin or how you look to others can take a very high personal toll.
Maybe you do not feel confident in a swimsuit or clothing styles you want to wear. Or maybe you feel self-conscious around your partner because of your current breast size. Many women seek this breast surgery after pregnancy, breastfeeding or the toll of aging. Still others want reconstruction after mastectomy.
Whatever your reasons for considering breast enlargement, the breast implant surgery costs can pale in comparison to the improved self-confidence and freedom you can feel after your procedure.
Other Considerations Beyond the Price
Besides the financial requirements of having breast surgery, there are other important considerations in your breast surgery decision-making. These considerations include:
Which implant type you prefer Age restrictions for breast surgery Risks and possible complications Breast surgery recovery Long term maintenance of your implants
Implant Type
During your consultation with a board-certified plastic surgeon, you will get to hold and try on sample breast implants. Your options generally include silicone and saline types in round and teardrop shapes. Your ultimate choices in these types and the surgical method used to implant them can affect your final breast augmentation surgery cost.
Age Restrictions
It is also important to ensure you meet the age requirements for breast surgery. The U.S. Food and Drug Administration (FDA) mandates a minimum age of 22 years for silicone implants and 18 years for saline. Besides being of the legal age, you also need to meet other basic requirements for consideration as a good candidate for breast augmentation.
Risks and Complications
Although complications are rare with breast surgery performed by a board-certified plastic surgeon, there is a minute possibility.
Certainly, complications can add to your breast implant surgery cost. Agreeing to this surgery, like any other, means you are at risk for pain, bleeding, infection and scarring. You can also experience problems with breastfeeding, sensitivity changes in your breasts or nipples, and implant rupture or leakage.
Recovery
Pain and swelling are common for several days after breast augmentation surgery. Whether you are prescribed medications or use over-the-counter analgesics, these medications may add to your breast augmentation surgery cost.
Recovery also typically requires you to wear a compression garment or surgical bra for a specified period of time. However, typically post surgery garments are provided to as a part of your surgical procedure.
Implant Maintenance
Your breast implants will look great for many years. Although they do not require much maintenance, you may have to have them replaced after a period of time.
In conclusion, the exact answer to your original question of "how much does breast augmentation surgery cost" is a tricky one because of all of the unique factors involved.
Know that you can get a good idea of the financial bottom line from the American Society of Plastic Surgeons. In their 2020 Plastic Surgery Statistics Report, average surgeon fees are listed for a variety of plastic surgery procedures. The average surgeon's fee for breast augmentation in the United States is $4,506.
Of course, the surgeon's fee is only one portion of your total cost. You also have to pay for the surgical suite use, surgical supplies and other needs. In Raleigh, this may take your total breast augmentation surgery cost to an average $7,000 to $8,500.
Consultation for Breast Augmentation Surgery in Raleigh
The best way to determine your precise breast surgery cost in Raleigh, North Carolina is to schedule a consultation with a board-certified plastic surgeon. Dr. Michael Zenn of Zenn Plastic Surgery is highly experienced in breast surgery and considers your personal goals for the best possible outcome. Schedule your visit with Zenn Plastic Surgery today.