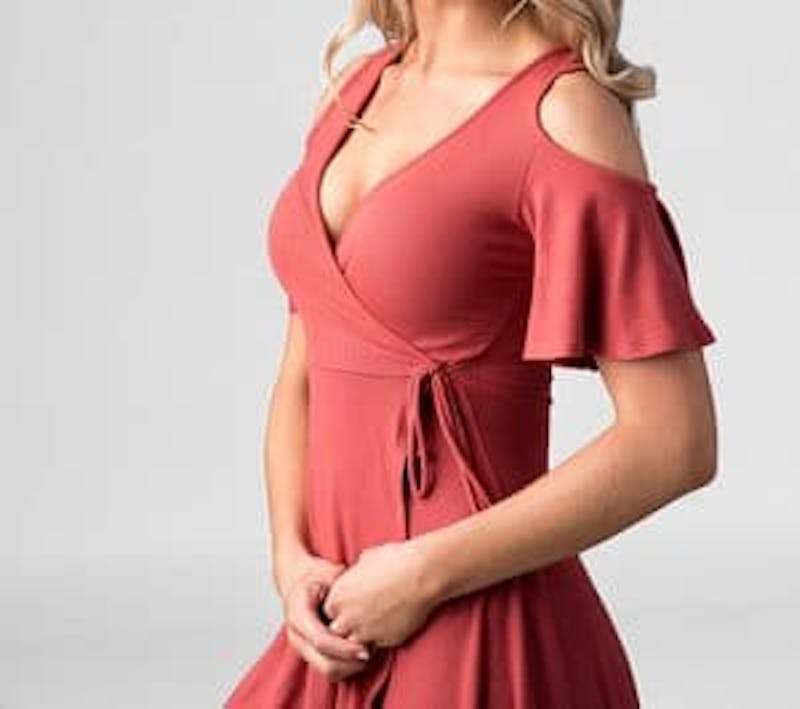 Most Common Signs of a Botched Breast Augmentation
If you're thinking about having breast surgery, whether it's an augmentation or a breast lift (mastopexy), you'll want to make sure everything goes as smoothly as possible.
That's why it's crucial to do some research before choosing a plastic surgeon. Dr. Zenn takes a more methodical and precise approach to breast augmentation, which allows patients to more quickly realize the benefits of their procedures. For most patients, breast implants are placed over the muscles, which is the natural position for the breast. Not only is this placement more natural, it also reduces discomfort after surgery. Furthermore, it eliminates irritating breast movements ("animation deformity") that occur with under the muscle placement.
If feel you have had a botched breast augmentation, you should seek the opinion of a competent medical specialist to have your case evaluated.
What is breast augmentation and how does it work?
Breast augmentation, also known as breast enlargement, augmentation mammoplasty, or simply a "boob job", is a surgical operation that enlarges the size, shape, or fullness of the breasts.
Some women are dissatisfied with the form and size of their breasts and wish to alter their appearance. Many of them today are looking for safe and effective solutions to improve breast size and shape and reverse changes caused by weight loss, aging, or pregnancy. Women who want larger, better-shaped breasts, women who have had breast tissue removed (lumpectomy or mastectomy), and women with underdeveloped or asymmetric breasts are all candidates for this procedure. Breast implants are also used in male-to-female gender transitions.
Silicone breast implants are the most commonly used implants in the world. While saline implants are filled with saltwater and silicone implants are filled with silicone, both have an outer silicone shell.
Here are a few indicators that your breast augmentation surgery went wrong:
•Your implants have a very firm feel from the start.
Do your implants feel hard and brittle rather than soft and elastic just a few weeks after surgery? This is often a result of bleeding around the time of surgery or an infection around the implants, either symptomatic (fever, chills, redness) or asymptomatic.
• Implants that aren't in the correct place
In some situations, the surgeon may have made the mistake of placing one breast implant higher than the other. If you find this uneven posture, you should consult with your surgeon on how to correct it. This is often a result of a poor plan or design, not recognizing baseline differences between the breasts and chest wall on each side of the chest. It may also be a sign of poor surgical technique. These problems generally necessitate corrective surgery to achieve the desired outcomes.
• You've had a deflation within the first few weeks of surgery
Breast implant rupture around the time of surgery is usually due to trauma to the implant during the insertion and not a manufacturer defect. If your saline implants are leaking, you will notice them altering shape over the course of a few days to weeks as they slowly lose their volume. On the other hand, silicone breaks are more difficult to detect, and symptoms such as unusual chest lumps, pain or swelling may not become obvious for months to years. Silicone ruptures are often diagnosed during mammography and are confirmed with MRI.
• You've got wrinkled skin or depressions in the breast shape
Wrinkling around your implant or depressions that do not disappear within the first weeks of surgery should be discussed with your surgeon because it could indicate that the implant pocket was not created properly and the implant and breast shape may not settle out over time. Your skin should be smooth after a breast augmentation.
Are you unhappy with the results of breast augmentation?
Breast augmentation gives a very high level of patient satisfaction: according to some statistics, 98% of women are happy with their results after surgery. Chances are, if you have Dr. Zenn's breast augmentation surgery, you will be happy. Naturally, problems can arise, some of which (mentioned above) are inevitable. Call and book a consultation with Dr. Zenn if you have problems with implants or are unhappy with the results of breast augmentation despite not being done by Dr. Zenn. He is a very experienced breast surgeon who has performed thousands of both primary and secondary augmentation procedures.
Why may secondary breast augmentation be required?
Generally, secondary breast augmentation occurs when the conditions described above have occurred or that time has passed and although the implants are fine, the breast overlying the implant has changed. The need for another breast augmentation may arise for a variety of reasons, including a change in cosmetic desires, weight changes, childbirth and breastfeeding, or other reasons such as:
Capsular contracture is a complication of breast augmentation that occurs when the scar tissue surrounding the implant contracts, making the breast feel firm and appear smaller, higher in the chest, and even deformed.
Implant Rupture- Your implant will need to be replaced if it leaks. When a silicone implant ruptures, MRI imaging tests are frequently required.
Sagging – Many women adore their implants and use them for years, only to find out later that they are no longer happy with the results due to the natural changes in gravity. If this happens, a breast lift can be done at the same time as an implant exchange or second breast augmentation.
Changing needs. As women get older, they may be aware that their breast size needs to change. Some people want to get bigger and others want less. Changes in size are not always medically necessary, but Dr. Zenn can tell you about your options.
What if you suspect that you have Botched Breast Augmentation?
If you're suffering from any of the symptoms listed above, you should see your surgeon and consider a second opinion from an ABPS board-certified plastic surgeon. He or she will be able to verify that you've had a botched breast augmentation and if so, what kind of treatment you would need and what options are available. Many patients who see Dr. Zenn for a second opinion are surprised by the many options to correct their problem that do not involve removing their implants, such as fat grafting or mesh support procedures.
In the end, the quality of your breast augmentation surgery and your happiness with your result is determined by several aspects. Most important is your plastic surgeon's experience and skill to do the correct procedure for your body and your desires, with the lowest chances of any complications. You've come to the right site if this is your desire and you're seeking high-quality breast augmentation.
You can also review Dr. Zenn's patient results for this procedure and other plastic surgeries to gain an understanding of his skill and aesthetic results. Check out Zenn Plastic Surgery's online image gallery for before-and-after photos. In addition to being named "Best Doctors in America" for many years, Dr. Zenn was voted as America's Best Plastic Surgeons by Newsweek in 2021! He also has the unique distinction of being named Top Cosmetic Doctor and Top Cancer Specialist by Castle Connolly. He was also named one of the "Three Best Plastic Surgeons" in Raleigh for 2019, 2020, and 2021.
Call Zenn Plastic Surgery today at (919) 480-3885 to schedule your one-on-one consultation with Dr. Zenn.