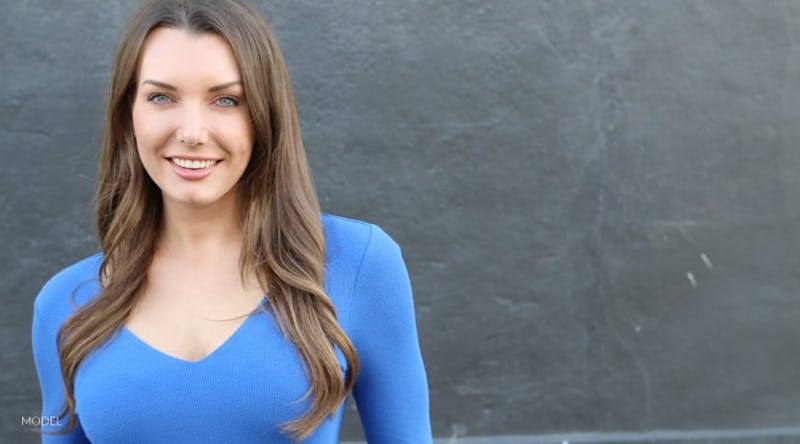 When women see Dr. Zenn for a breast augmentation consultation, they usually come because they've heard of his renowned reputation. Dr. Zenn has over 25 years of experience performing breast augmentations. He is considered a master breast augmentation surgeon by his peers and by Newsweek in 2021, 2022, and 2023. His expertise and experience have taught him how to minimize surgical scars that most women would like to do without. Here's a list of 3 of Dr. Zenn's tips for reducing scarring after a breast augmentation surgery:
Pick An Incision Type You'll Be Happy With
There's no way for women to have breast augmentation without leaving a scar. But you might be surprised just how experienced plastic surgeons like Dr. Zenn are at hiding these surgical marks. There are four breast incision types for breast augmentation surgery. It would be best if you discussed your options with Dr. Zenn and together chose the best option for you and your particular case.
The Breast Incision Types Are:
Inframammary, in which an incision is made below the breast in the breast crease, where the breast meets the ribcage.
Periareolar, where an incision is made along the areola. The scar is disguised by the natural coloration difference between your areola and your breast mound.
Transumbilical, in which a tiny incision is made in your belly button, and then a breast implant is moved via a channel created from your abdomen to your breast. (Dr. Zenn rarely if ever uses this approach.)
Transaxillary is an incision made in your armpit so that a channel can be made to move your breast implant from underneath your arm to the breast site. (Dr. Zenn rarely if ever uses this approach.)
Don't Hit The Water Until Dr. Zenn Gives You The Go-Ahead
When you're released after your breast augmentation surgery, your postoperative nursing team will give you discharge papers with a list of instructions from Dr. Zenn about what you should and shouldn't do after your surgery. Included in these instructions are when you can shower, bathe, or dip in a pool. It's essential to follow these instructions to a "T."
You will be able to shower the next day. The pool, bath and ocean will have to wait until the surgical wouldns are completely healed (per Dr. Zenn's evluation.) Following Dr. Zenn's instructions to a "T" is critical because incisions that don't heal properly often lead to scars that don't look pretty, as well as possible infections.
Maintain A Healthy Diet
It's always important for women to eat healthy diets. After all, you are what you eat! However, there's never a more important time to eat a balanced diet with lots of vitamin E than when recovering from surgery. Doing so will help your incisions heal more quickly and safely. And a well-healed incision usually looks better in the future as a scar.
Learn More About Healing From A Breast Augmentation Surgery
To sum it all up, the best way to minimize scarring from a breast augmentation surgery is to pick an incision type you'll be happy with and ensure the incision heals as quickly and smoothly as possible. It would be best if you spoke directly with Dr. Zenn to learn how to aid in proper healing after a breast augmentation. After all, his years of experience have provided him with a wealth of knowledge about how to get the best possible cosmetic results.
To schedule an initial consultation at Zenn Plastic Surgery today, contact our office at (919) 480-3885.