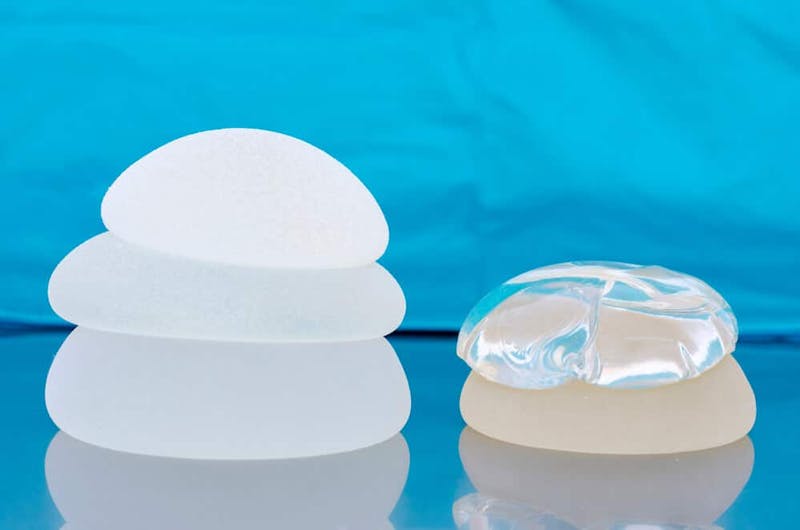 Many women choose to undergo breast augmentation surgery by a Raleigh, NC, based plastic surgeon to improve the appearance of their current breasts. Each prospective patient contemplating this cosmetic procedure should understand all of their breast implant options and choices, including the right type and size. Women should also consider the best placement method for their unique body type and surgical outcome goals.
Types of Implants Available Today
The first decision is to select which type of implant is desired: saline-filled or silicon-filled.
There are many different kinds, shapes, and sizes for both saline and silicone implants—for example, structured saline, gummy bear-shaped silicone, and traditional round.
Saline-Filled
The FDA approves saline implants for women over the age of 18. These implants are filled with normal sterile saline rather than silicone. If these implants break, the implant is designed to collapse. Then, the body will naturally absorb and eliminate the saline through normal body functions.
Silicone Filled
This implant is prefilled with a squishy silicone gel that feels the most like natural breast tissue. The FDA approves these for women aged 22+ & up. This type of implant is the most widely used in the United States.
Different Shapes & Textures
Form-Stable or Gummy Bear
This form-stable breast implant design lets them maintain their shape even if the implant shell breaks or leaks. These implants contain a thick silicone gel material and are firmer than traditional silicone implants. These implants are fuller at the bottom and have a tapered top portion providing upper fullness to the breast. This implant selection requires a slightly longer incision. It will need surgical correction if they rotate due to its non-circular shape.
Round
Since these are fuller and round, they can achieve a more voluptuous shape and feel. For this reason, many plastic surgeons favor them.
Smooth
When the surface of a breast implant is smooth, the breasts will feel more natural when touched. Additionally, these implants can move somewhat in their pocketed insertion site more naturally. The drawback is that there may be some rippling underneath the skin as the implant shifts position. This is more common in women with little body fat.
Textured
Breast implants with a textured surface are no longer used in the US due to BIA-ALCL, a rare form of lymphoma. No reputable plastic surgeon would offer these implants to patients at this time.
Different Placement Options For Your New Breast Implants
There are various breast implant placement options that women should be aware of. Generally, breast implants placed above the chest muscle wall will look and feel the most natural in women with more breast tissue volume. These implants are less likely to cause problems that may develop with under the muscle implants.
For women with less breast tissue volume, a plastic surgeon may recommend under-the-chest muscle wall placement to ensure a more natural appearance and a lesser chance of feeling the implant when touching the breasts. Another option is to combine breast augmenttion with fat grafting to the breast to cover the area of potential rippling.
Determining Breast Implant Size for the Best Possible Outcome
Many prospective breast implant patients are concerned about what size their implants should be. The best way to ensure a satisfactory breast augmentation outcome is to discuss this with your plastic surgeon during your initial consultation. Many breast augmentation surgeons allow patients to try out a variety of breast implant sizes to determine better which implant will safely achieve optimal post-surgery results.
Why Breast Implants Are a Popular Mommy Makeover Addition
Many women include breast implants as part of their overall mommy makeover plan. Often breast augmentation is accompanied by breast lift, breast reduction, and tummy tuck or liposuction. Fat grafting to the breasts can also enhance a breast augmentation procedure. It can help to hide any telltale ripples when a woman changes position. And also gives a more natural long-term look and feel that most women desire.
In conclusion, there are seemingly endless variations of breast implants. It is vital to gain a general understanding of what is going into your body. However, in most cases, it's best to leave the specifics to the one who knows the most about them, your plastic surgeon. Once you have communicated your goal, your surgeon has the knowledge and experience to do the rest.
Contact Zenn Plastic Surgery in Raleigh to schedule your breast implant consultation. Visit https://zennplasticsurgery.com to learn more anytime online.