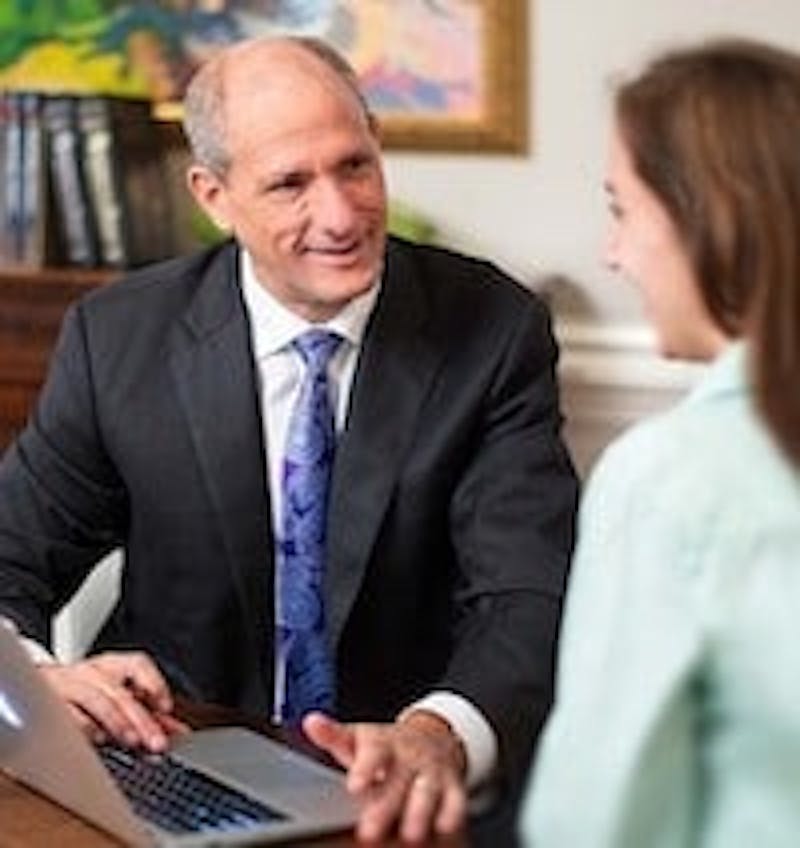 It takes time to find the right fit in any doctor-patient relationship. The same is true in plastic surgery. But many patients visit with only one plastic surgeon before making major decisions about their body. Instead of jumping in quickly with both feet, consider taking the time to talk to another experienced professional for a second opinion. Below, we explore some reasons why it is so important to seek another opinion before going through elective cosmetic surgery.
You Only Have One Body
A plastic surgeon does not have unlimited chances to perform their work to your satisfaction. We have all seen television shows about botched plastic surgery procedures. In those episodes, patients openly discuss the psychological issues experienced in their surgical aftermath. You will likely not face being "botched." But your personal appearance goals may not align with your plastic surgeon's aesthetic.
This is one great reason why it is important to seek a second opinion. You only have one body and face. This makes it critical that you feel confident in your plastic surgeon and the results they can provide.
It is very important that you seek a second opinion whenever you feel it is necessary. Some of the procedures for which to seek this additional advice include:
Tummy Tuck
Mommy Makeover
Breast Lift
Breast Reconstruction
Breast Reconstruction Revision
Breast Implants
Facelift
Qualifications and Innovations Are Critical
Another reason for seeking a second opinion is to feel secure in your plastic surgeon's qualifications and innovations. People often settle for "they seem nice." However, the bar for elective cosmetic surgery is much higher. You need to trust your surgeon to make changes to your body while you are completely asleep. "Nice" is never a substitute for expertise and accomplishment. If you have not sought a second opinion, you have no one with whom to compare their skills, experience and awareness of the latest innovations.
Some plastic surgeons have procedures in which they specialize. A few even innovate within their field and develop methods used by other plastic surgeons worldwide. For example, Dr. Zenn at Zenn Plastic Surgery innovated by developing what is now called the Zenn Delay for breast reconstruction. This method changed the field of breast reconstruction related to cancer. It provides breast cancer patients with much better results from their post-mastectomy reconstruction. Indeed, after 25 years in plastic surgery, Dr. Zenn techniques have evolved and become his own, and his results are the proof.
Optimal Results Are What You Want
Obviously, you want the best possible results from your procedure. But these results depend on your plastic surgeon's skill and the techniques they use. Trust in your surgeon greatly influences how you feel about your decision to proceed with surgery. Through a second opinion, you can make a more informed decision about your plastic surgeon being the one you trust.
Getting a Second Opinion – FAQs
Patients typically have questions about asking for a second opinion before plastic surgery. Some of those frequently asked questions include:
Do I always need to get a second opinion before plastic surgery?
Only you, the patient, can decide whether you need a second opinion before having plastic surgery. The cost of a second consultation in money and time is small compared to the cost of surgery and emotional cost of choosing the wrong person. People will spend more time researching and comparing new refrigerators than they will their surgeon!
When seeking elective procedures, you are taking advantage of your right to be a consumer of those services. As a consumer, you also have the right to find the best fit. And sometimes that means keep looking until you find that person.
How can I be sure I am making the right decision about having the procedure?
Whether you seek a second opinion or not, you should carefully consider your decision to have plastic surgery. Some good questions to ask yourself to aid in decision-making include:
Is there another procedure that could better suit my goals? How will this decision for plastic surgery impact my life? Do I trust my plastic surgeon to help me achieve my appearance goals? What concerns me about the procedure? How do I feel when interacting with my doctor? What keeps me from seeking another plastic surgeon's opinion? What are my doubts about this surgery? When should I schedule a visit with another plastic surgeon for his or her opinion?
You should schedule the visit with another surgeon for their opinion as early as possible in your decision-making. Plastic surgery is not something you should rush. You need plenty of time to consider your decision after collecting the appropriate information and viewpoints. But be honest with yourself. If you change your mind about surgery in the last few days or hours leading up to the procedure, you have the right to postpone or even cancel.
How do I ask my surgeon for another licensed professional's opinion?
Asking for another opinion should not worry you. Simply be direct. When talking to your second plastic surgeon's office, approach as you did your first. Share your concerns and see what they say. If there are differences in the surgical plan from the first, tell them that you have been on another consultation that resulted in a different proposed surgical plan and have them explain why theirs is the best. Ensure you take any written information provided by your original plastic surgeon to this second office. To make the process less stressful on yourself, remember that surgeons are very well accustomed to patients doing their own research and seeking more information in this manner. It is standard medical practice. Any surgeon who gets upset that you saw another provider should raise a red flag to you.
What do I do after receiving the second opinion?
When you have two medical opinions, you now have a choice about your surgery. If the opinions are the same, the surgeons are not. Who would you trust more? Comparison photos of people who looked like you can go a long way to make you confident that you have found the right person. If the opinions differ, consider what is different about them. Each surgeon may be telling you what they can do in their hands, and hands can differ based on depth of experience and training. When a surgeon disagrees with a plan or speaks poorly of a procedure that they do not perform, remember that they do not have experience in that procedure!
Can I get a third opinion?
Absolutely. As you go through each new consultation, you learn more about your procedure and will naturally trust one surgeon over another. If you feel more confused after your second opinion, a third opinion is a great way to confirm your choice of procedure is the right one.
You Are in Charge of Your Decision to Have Plastic Surgery
Regardless of the type of cosmetic procedure you seek, you are in charge of making your own decision. You should always get all the information you need and trust your gut instincts about the person who will be performing your surgery.
Board certified plastic surgeons on the whole are not high-pressure sales people. They truly seek to help their patients feel more confident in their own skin. If you feel pressured to make a decision to have a procedure, you are not in the right office.
For your first or second opinion, schedule a visit with Zenn Plastic Surgery in Raleigh, North Carolina. We work hard to help all of our patients feel pleased with their results. Browse our website and check out our before-and-after patient photos to learn more about our practice and the procedures we perform. Then call us at 919.480.3885 for scheduling.