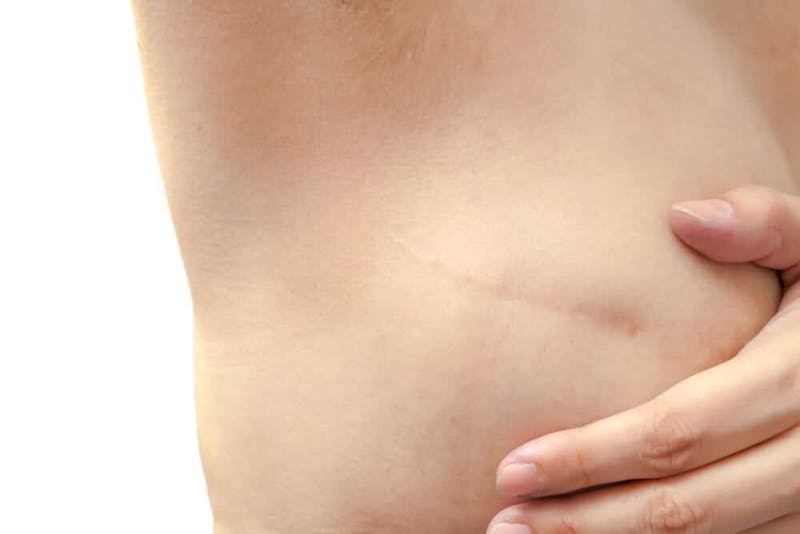 Many women today undergo breast mastectomy surgery on one breast or both. This is often due to a cancer of the breast diagnosis. Additionally, women who are high risk for getting breast cancer sometime in the future. This can be a difficult and emotionally trying time for women. Which is the reason why the best reconstructive breast surgeon in Raleigh wants to share a few tips. Tips he believes every patient considering breast reconstruction surgery should know.
Take Care of Your Health & Well-Being First
If a woman has breast cancer, she should first focus on getting well and staying alive. This is crucial. Because breast cancer treatment early on may even negate the need for removal of the affected breast/breasts altogether. It's paramount to follow your chosen cancer specialist's recommended treatment plan. In doing so, you have the best chance of beating this deadly killer of women.
Investigate All of Your Breast Reconstructive Options
If you find out that you may have breast cancer, promptly organize your plan. If you must undergo a breast mastectomy, it's crucial that you immediately begin researching your options. From start to finish, including reconstructive options. This is because it's possible that your breast reconstruction surgeon may need to touch base with your surgical oncologist.
And Most Importantly, Many Breast Reconstruction Doctors Prefer To Communicate With Your Surgical Oncologist PRIOR To The Surgery To Remove Your Cancer…..
Newer surgical techniques and procedures are allowing more women to be good candidates for some types of breast reconstructive surgery that these women might have been ineligible for in the past.
Cancer specialists today work closely with breast surgeons and plastic surgeons who specialize in reconstructive breast procedures to ensure continuity of care and the best possible patient outcomes. Breast reconstructive surgery timelinesvary depending on different factors including cancer type, patient age, current health condition and more.
Understanding Nipple Sparing Breast Reconstructive Options
In many cases, the patient can undergo a nipple sparing breast reconstructive surgical procedure that preserves the patient's own nipple and surrounding skin tissue. This will then increase the chances of a successful and more natural looking breast following breast reconstructive surgery in the future.
Patients should research this possibility sooner rather than later. An experienced and skilled cosmetic breast surgeon should also be consulted early on to discuss patient options and coordinate each patient's unique treatment care plan moving forward.
Is It Possible for Breast Reconstructive Surgery Later?
Women who have undergone a mastectomy often wonder if it is possible for them to undergo some type of breast reconstructive surgery later on? Cosmetic surgeons who have ample experience in breast reconstructive procedures will have the best chances of success for this complex and precise surgical procedure.
Post mastectomy patients should consult with a plastic breast surgeon who offers this possibility to determine if this would be beneficial for the patient's circumstances. More women today are finding that breast reconstruction procedures are now available to them if they choose the right plastic breast reconstructive surgeon for the job.
The Importance of Realistic Expectations
Patients are more likely to appreciate & love their plastic surgery results if they begin with realistic expectations. Knowing precisely what a procedure can accomplish prepares patients for their real results.
All of the patient's breast reconstructive surgery choices should be outlined by a capable plastic surgeon. A breast reconstructive specialist surgeon, who can better explain the procedure.
Will My Breasts Feel the Same After Breast Reconstruction?
Typically, women who undergo breast mastectomies notice that they don't have the same nipple sensation as they did prior to having the surgery. There are different techniques for performing this procedure that each patient should discuss with her chosen plastic breast reconstructive surgeon during the initial consultation appointment.
Additionally, many women will choose to undergo breast augmentation with the placement of either saline filled or silicone breast implants. This can also make the breast feel a bit different to the patient. However, there are many different surgical methods for inserting breast implants. Methods that can give a more natural look and feel of the breasts.
Get the Facts on Health Insurance Rights Beforehand
Most healthcare insurance policies still place limits or denials on cosmetic surgeries in general. However, women contemplating undergoing a breast reconstructive procedure should get the current facts on their rights for healthcare insurance coverage that was mandated by law some time ago.
Today, more health insurance companies will cover most if not all of breast reconstructive surgery expenses. As well as follow up care after surgery.
Where To Find an Experienced Breast Reconstructive Surgeon in Raleigh, NC?
7920 ACC Blvd., Suite 110, Raleigh, NC
Dr. Zenn is an internationally recognized expert in breast reconstruction surgery for cancer patients. He has more than 20 years of experience specifically working on breast reconstruction. Dr. Zenn is so thoroughly versed in fact, he has culminated his very own patented technique. The Zenn Delay is reconstructive breast surgery. Dr. Zenn's patented approach to reconstructing the breast post mastectomy.
Contact Zenn Plastic Surgery at (919) 480-3885 to make your consultation appointment