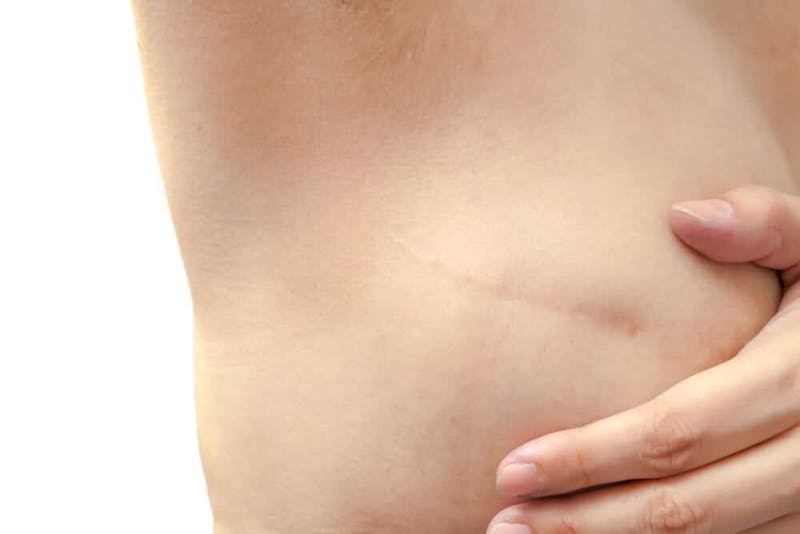 Unfortunately, too many women undergo breast mastectomy surgery on one or both breasts. This is usually due to a cancer of the breast diagnosis. Sometimes women at high risk for getting breast cancer but don't have active disease elect to have prophylactic mastectomies. This is always a difficult time for women and their families.
Dr. Michael Zenn of Zenn Plastic Surgery in the Brier Creek area of Raleigh, NC, is an expert on breast reconstruction after mastectomy. He shares his insights and advice in below.
Take Care of Your Health and Well-Being First
If a woman has breast cancer, she should first focus on getting well and staying alive. Early detection and treatment may even negate the need for a mastectomy altogether. It's paramount to follow your cancer specialist's recommended treatment plan. In doing so, you have the best chance of beating this disease.
Investigate All of Your Breast Reconstructive Options
If you find out that you may have breast cancer, promptly organize your plan. If you must undergo a mastectomy, it's crucial that you immediately begin researching your options for reconstruction, assuming you plan to have reconstruction. This is because your breast reconstruction surgeon may need to confer with your breast surgeon and surgical oncologist to determine what reconstruction options are available for your specific case.
Newer surgical techniques and procedures allow more women to be good candidates for some types of breast reconstructive surgery that might not have been possible in the past. Cancer specialists today work closely with breast surgeons and plastic surgeons who specialize in reconstructive breast procedures to ensure continuity of care and the best possible patient outcomes. Breast reconstructive surgery timelines vary depending on different factors, including cancer type, patient age, current health condition, etc.
Understanding Nipple Sparing Breast Reconstructive Options
In many cases, the patient can undergo a nipple-sparing surgical procedure that preserves the patient's nipple and surrounding skin tissue. This will then increase the chances of a more natural-looking breast following breast reconstructive surgery. Patients should research this possibility sooner rather than later. An experienced and skilled breast surgeon should be consulted early to discuss patient options and coordinate the patient's unique treatment care plan moving forward. If your chosen breast surgeon does not perform nipple-sparing mastectomies and you are a candidate, get a second opinion or find another breast surgeon.
Is It Possible for Breast Reconstructive Surgery Later?
More women today find breast reconstruction procedures available than in the past. Post-mastectomy patients should consult with a plastic surgeon who offers breast reconstruction. There are several options for reconstruction, even if a lot of time has passed since the mastectomy.
The Importance of Realistic Expectations
Patients are more likely to appreciate their reconstructive surgery results if they begin with realistic expectations. Understanding what a reconstructive procedure can and can't accomplish prepares patients for realistic results. A plastic surgeon with breast reconstruction experience should outline the patient's breast reconstructive surgery choices. Only use a plastic surgeon with extensive reconstruction experience after mastectomy - not every plastic surgeon has this experience. Be sure to ask to see before and after photos of reconstructive patients.
Will My Breasts Feel the Same After Breast Reconstruction?
Typically, women who undergo mastectomies notice that they don't have the same nipple sensation as before the surgery. There are different techniques for performing this procedure that may preserve nipple sensation. Each patient should discuss these options with their chosen plastic breast reconstructive surgeon during the initial consultation appointment.
Many women undergo breast augmentation with either saline-filled or silicone breast implants as part of their reconstruction. This can make the breast feel a bit different to the patient. However, many other surgical techniques for placing breast implants in reconstructive patients yield a more natural look and feel.
Get the Facts on Health Insurance Rights Beforehand
Most healthcare insurance policies still place limits or denials on cosmetic surgeries in general. However, women contemplating a breast reconstructive procedure should get the know the facts on their rights to healthcare insurance coverage, which were mandated by law some time ago.
Today, more health insurance companies will cover most, if not all, breast reconstructive surgery expenses. As well as follow-up care after surgery.
Where To Find An Experienced Breast Reconstructive Surgeon In Raleigh, NC?
Dr. Zenn is an internationally recognized expert in breast reconstruction surgery for cancer patients. He has more than 25 years of experience performing breast reconstruction. While Vice-Chief of Plastic Surgery at Duke, Dr. Zenn created his patented Zenn Delay technique. This technique allows for beautiful, natural-looking cosmetic results a mere two weeks after mastectomy. Not all patients are eligible for the Zenn Delay procedure, but those that are should read more about it on this website.