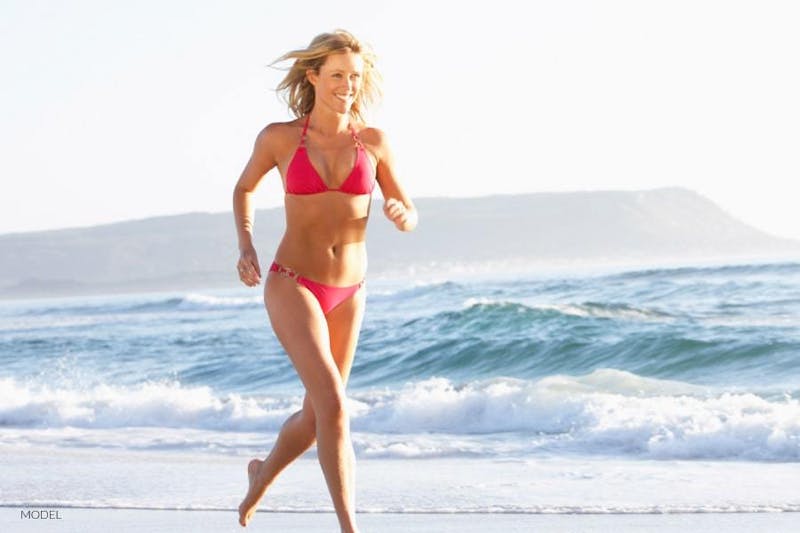 Most women have heard the term "mommy makeover combination". It is an increasingly popular phrase used to describe a plastic surgery operation that includes more than one procedure during the same operation.
The focus of this procedure (or mommy makeover combination of procedures) is to improve the contour of a woman's body after pregnancy. A mommy makeover typically focuses on a woman's breasts and abdomen. As these are the areas that are most drastically changed during pregnancy.
Certainly Dr. Zenn can address other areas as well.
A Mommy Makeover Combination can include any or all of the following procedures:
Many women choose to have a tummy tuck as part of their mommy makeover. A tummy tuck can improve C-section scars, extra skin that is left over from pregnancy, and even repair separated or weakened abdominal muscles, also known as diastasis recti. It is important to remember that a tummy tuck is not a weight loss procedure. Therefore, Dr. Zenn recommends his patients be at or near their ideal goal weight before having a tummy tuck so their results are longlasting.
Liposuction
Another popular procedure many women incorporate into their mommy makeover is liposuction. Though liposuction is not considered a weight loss procedure, Dr. Zenn can provide patients with a smoother contour to the areas targeted.
Many moms are disappointed with the breasts they are left with after pregnancy. Often, they are deflated and seem smaller than they once were. During a mommy makeover, Dr. Zenn can perform a breast augmentation for women who are experiencing this frustrating problem. During your visit with Dr. Zenn, be sure to express your specific desires for what you want your breasts to look like. Do you want them the same size as before or enhanced even further? It is helpful for patients to bring in pictures of women who have the look they want so Dr. Zenn can help you choose your size.
In addition to a breast augmentation during a mommy makeover, many women choose to have a breast lift as well. This is because their breasts have lost significant volume from breastfeeding. As the hormones of pregnancy wear off, breasts get smaller and now sag or droop. If you are longing to regain the shape of the breasts you once had, a breast lift is necessary to reduce that extra skin generated by pregnancy.
While some women experience smaller breasts after pregnancy, there are some women who end up with overly large sagging breasts. In that case, there is too much skin and also too much volume. A breast reduction in this case will both reduce the breasts and give them their shape back with a lift.
Visit Dr. Zenn at Zenn Plastic Surgery To Learn More About A Mommy Makeover
If you've been doing some research on the increasingly popular mommy makeover combination surgery and you already know exactly what you want to have done, it's time for a one-on-one appointment with Dr. Zenn to find out all you need to know about the surgery. During your consultation, he will listen to your desires and expectations, answer any questions you may have, and develop an individualized treatment plan just for you.