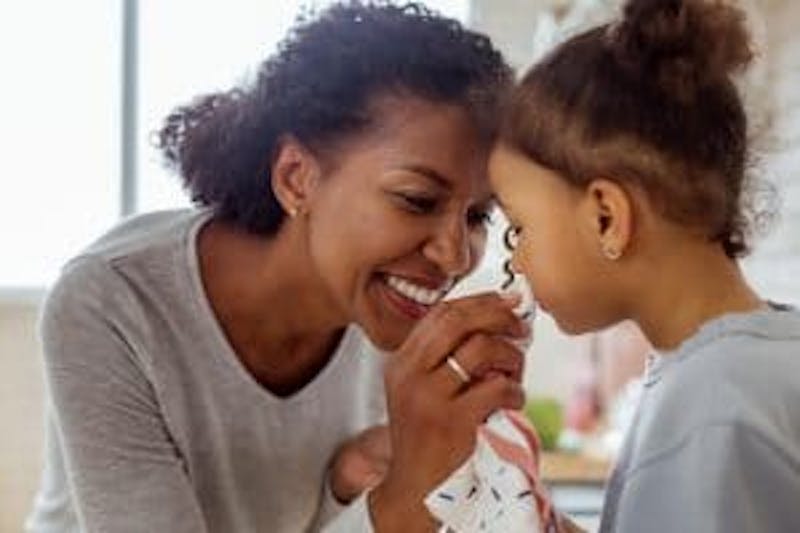 You have more options for facial plastic surgery today than ever before. Facelift surgery is again one of the top five most sought-after cosmetic plastic surgeries performed yearly in the U.S., according to the American Society of Plastic Surgeons. Mini facelifts have opened even more options, providing excellent results with less recovery time and scarring. But how do you know whether you should have a mini or full facelift?
Mini Facelift vs. Full Facelift
Your board-certified plastic surgeon is your best resource for deciding whether to choose a mini facelift or full facelift surgery. Generally speaking, a mini facelift focuses on the neck and jawline. Patients with strong bone structure and full cheeks may be the perfect candidate for a mini-facelift. A mini facelift involves fewer incisions and, therefore, fewer scars. Another deciding factor is the elasticity of the skin. Younger skin has more resiliency and can reshape more easily. It is, therefore, no surprise that mini facelifts are more common in younger patients.
Many people interested in facelift surgery see the advantages of a mini facelift vs. a full one. The shorter recovery time involved with a mini facelift is typically about seven days before returning to regular activities and ten days to resolve bruising. At ten days, most patients return to work. These days, so many people work from home and can recover while they work! You can also expect less discomfort and swelling after the mini version of facelift surgery. This results in a lower risk of complications due in part to a more limited area of surgery. Of course, most patients enjoy the greater affordability of a mini facelift vs. a full facelift's higher cost.
Full Facelift Procedure
A full facelift is also called a traditional facelift by plastic surgeons. Patients who are better candidates for a full facelift are older, have less elastic skin, lost volume in their face, and more significant sagging. Your plastic surgeon will use their judgment in determining whether this procedure is your best option for facial rejuvenation.
A full facelift provides multiple benefits, including:
Repositioning sagging cheeks and other facial tissues of the lower 2/3 of the face
Eliminating sagging skin on the cheeks and neck
Restoring a more prominent jawline
Correcting fat loss in the center of the face
Using hidden incisions in front of and behind the ears for minimal visible scarring
Suppose you choose a full facelift over a mini facelift. In that case, you should expect longer-lasting results as the face is resuspended internally, has volume restored with fat grafting with your own fat tissue, and includes the removal of any skin excess. Longevity, is most often predicted by age and skin quality. Many patients retain results with excellent skin care and other products such as Botox® and fillers.
Mini Facelift Procedure
Also called a short-scar facelift, the mini facelift is typically offered to younger patients.
This procedure provides benefits that include:
Reduction of minor lower face and neck sagging
A smaller incision than required for a full facelift
Skin tightening, albeit for shorter-term results than a full facelift
Reduced recovery time in comparison to a traditional facelift
Like with a full facelift, this surgery does not address the aging of the upper face, including lines on the forehead or sagging eyelids. If you seek results for those areas, you should discuss a brow lift or eyelid lift with your plastic surgeon.
Is a Mini Facelift Right for Me?
A mini facelift may be right for you if you are under 50. In fact, most patients choosing this procedure are in their 30s or 40s. They typically show only mild to moderate sagging or excess skin around the lower face. If you are over 50, you probably have more laxity in your facial and neck skin and may benefit mmore from a full facelift.
Of course, the age of mini facelift patients is only an average and guideline. Patients over 50 sometimes make good candidates for a mini facelift. If you have remained slim, you may experience a lower degree of skin laxity around your jawline and neck. In such a case, you may have the option for a mini facelift vs. full facelift in these later years.
Age is also less of a factor if you are open to more subtle results, as seen through a mini facelift, in exchange for less recovery time than with the full procedure.
Talk openly with your plastic surgeon about the results you seek from facelift surgery. Keep your mind open to their recommendations when considering other plastic surgery procedures which might be even more beneficial in your particular case. Check out your surgeon's before and after photos which show results achieved for facial cosmetic patients. Look for photos of people close to your age to see the type of results you can expect from your procedure.
Finding the Right Plastic Surgeon is Important
Finding a plastic surgeon you can trust whenever you decide to have a plastic surgery procedure is crucial. Carefully review their before and after images relating to the specific procedure you seek. Ask as many questions as possible during your consultation appointment to feel comfortable in your decision-making. Ask how many face lift procedures they do in a year, and how many they have done over their career. Always feel free to seek a second opinion.
Zenn Plastic Surgery in Raleigh, NC, provides both mini facelifts and full facelift procedures, and there is no better qualified plastic surgeon in Raleigh, NC. In fact, Newsweek Magazine named Dr. Zenn a "Top Doctor" in the US for Facelift Surgery in 2022. Call us at (919) 480-3885 to schedule a consultation with Dr. Zenn, or complete our online form for a prompt scheduling reply.