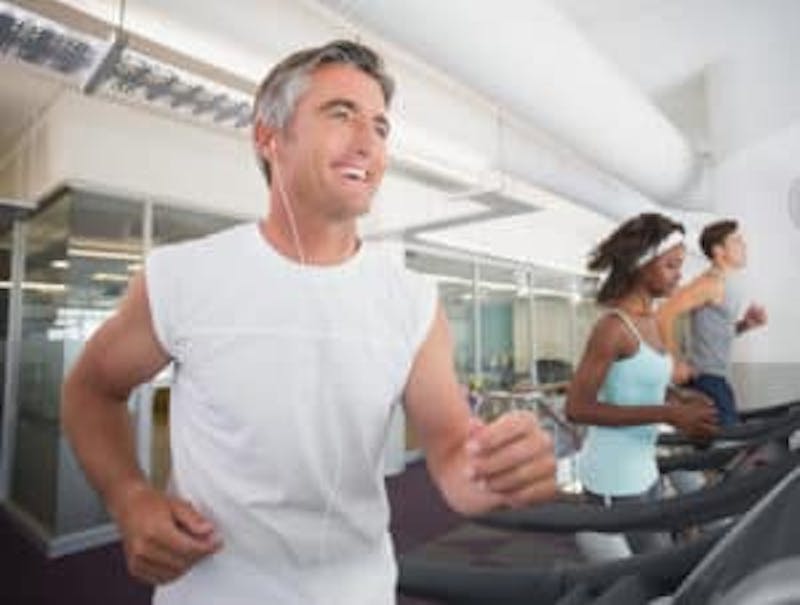 Men often feel embarrassed by enlargement of male breast tissue caused by gynecomastia. This shame can lead many to seek gynecomastia surgery, or male breast reduction surgery. In fact, more men seek this procedure today than ever before as awareness grows about how they can improve their chest appearance and self-image.
WHAT IS GYNECOMASTIA?
Male breast tissue grows as a result of hormonal surges occurring during puberty. While this tissue shrinks for most men as they approach adulthood, some men experience permanently enlarged breasts. Aging men can also have gynecomastia that appears more dramatically than in younger years. Causes of gynecomastia include:
Puberty Excess weight gain
Anabolic steroid use
Marijuana use
Some medications
While gynecomastia typically occurs in both breasts, some men experience unilateral or asymmetric breast enlargement. The condition is often detectable through a breast self-exam, when a disc-shaped mound of tissue is felt under the areola and nipple. This mound can feel tender, mobile and firm.
Your plastic surgeon can diagnose gynecomastia and offer options for male breast reduction surgery if you are self-conscious about your enlarged breast tissue.
REASONS FOR GYNECOMASTIA SURGERY
Weight loss and physical fitness can certainly help improve the appearance of male breasts. But if you have gynecomastia, these activities will not reduce excess glandular tissue. Despite your best efforts, you can experience permanently enlarged breasts sometimes noticeable even through your clothing. If you feel too self-conscious to enjoy being shirtless and your self-confidence suffers because of your physical appearance with gynecomastia, you may be a good candidate for male breast reduction.
Gynecomastia surgery is the only effective and permanent treatment for gynecomastia. Through the expert help of a board certified plastic surgeon, you can expect dramatic improvement and only minor scarring. In fact, having a male breast reduction can build your self-confidence and restore your desire to participate in activities you tend to avoid because of your physical appearance.
ABOUT GYNECOMASTIA SURGERY
One of the most common complaints for men with gynecomastia is that they feel lumps in their breasts. Male breast reduction removes excess fat through liposuction and excess glandular tissue, at the same time. The incision is almost invisible in most cases because the procedure is performed through the nipple-areolar complex. For some men with very large breasts, it is necessary to perform the surgery through a skin incision.
Before your surgery, you must stop using medications that put you at risk for bleeding. You also need to ensure you take in adequate nutrition for a smoother recovery. Smoking is prohibited before and after your procedure because it inhibits recovery and can lead to serious complications.
RECOVERY FROM MALE BREAST REDUCTION SURGERY
After surgery you may have drains to reduce fluid build-up. You can also expect to wear a compression vest to reduce pain, swelling and bruising. Most men need to visit their plastic surgeon's office the next day or a few days post-surgery for an initial post-surgical checkup. Patients can typically go back to work and light physical exercise in seven to 10 days, although this depends upon your individual condition and your plastic surgeon's instructions. It can take several weeks to feel ready for your full activity routine and you should not lift weights until you have recovered for one month.
Although gynecomastia surgery is very safe, complications can occur as part of any surgery. These complications include bruising, bleeding, collection of fluid, irregular contouring in the breasts, nipple skin loss, visible scarring, nipple numbness, loose skin, asymmetry and nipple inversion. This possibility for complications is why it is so important to work with a board certified plastic surgeon like Dr. Michael Zenn of Zenn Plastic Surgery. It is also critical that you follow Dr. Zenn's post-surgical instructions for a smooth recovery.
GYNECOMASTIA SURGERY AND OTHER PROCEDURES
If you have lost a substantial amount of weight or have other areas of your body you would like to improve through plastic surgery, it is possible to combine gynecomastia surgery with some other procedures.
Men frequently request a tummy tuck or liposuction in combination with male breast reduction, as examples. Liposuction is typically part of gynecomastia surgery to remove fat from the breasts and sides of the chest. It can also be directed to other problem areas on the body, such as the arms, abdomen or back.
You can also discuss a tummy tuck with your plastic surgeon. This procedure reduces loose skin in the abdomen, such as after extensive weight loss. A tummy tuck also tightens and repairs lax abdominal muscles.
Other procedures performed at Zenn Plastic Surgery in Raleigh include:
Facelift
Blepharoplasty, also called eyelid surgery
Browlift
Facial fat grafting
If you have other areas of your body that affect your self-esteem or for which you would like improvement, discuss these concerns or cosmetic goals with Dr. Zenn during your male breast reduction surgery consultation. It is possible to combine some procedures to reduce surgical downtime and provide greater convenience.
Schedule Your Gynecomastia surgery consultation today.
To learn more about gynecomastia surgery in Raleigh and whether you are a good candidate for male breast reduction, attend an initial consultation with Dr. Zenn of Zenn Plastic Surgery. Call (919) 480-3885 for appointment scheduling today.