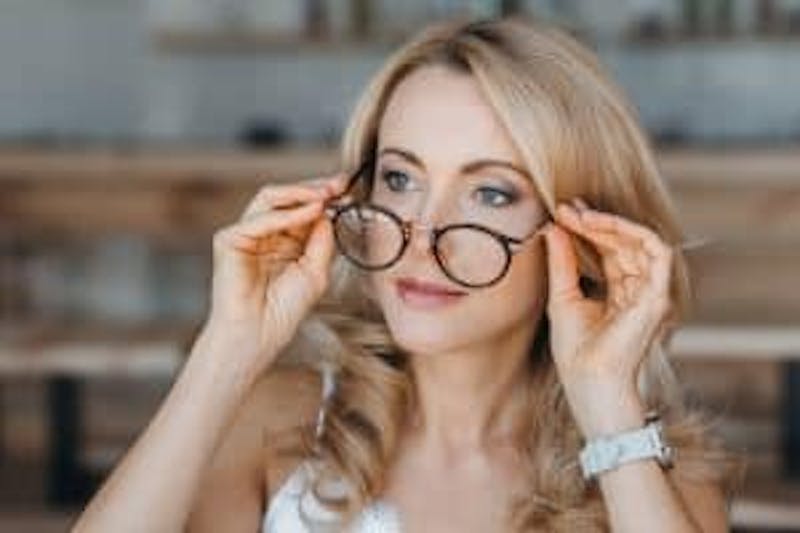 Any plastic surgery involves personal commitment, surgical risk, recovery time and financial cost. All of these factors are important considerations before deciding on your facial procedure. Also because of these investments, you probably wonder, "Is a facelift permanent?"
Everyone wants to look youthful for as long as possible. Unfortunately, only some facial plastic surgery provides permanent results. However, you can expect long-lasting benefits even though a facelift is not permanent.
What is a Facelift?
A facelift, one of the most popular facial plastic surgical procedures, is designed to lift and tighten sagging skin on your face and neck. This procedure requires the skill and experience of a board certified plastic surgeon. It is performed in a surgical suite where patients typically receive general anesthesia. Today's facelifts involve hidden incisions for minimal surgical scarring. Your plastic surgeon lifts and pulls back the deeper layers of your face (the SMAS layer), fills empty areas with your own fat grafts, and then removes the extra skin.
Although a facelift is not permanent, you can expect long-lasting results, particularly in the following areas of your face and neck:
Jowls along your jawline
Marionette lines between your nose and mouth, called nasolabial folds
Mid-face / cheeks
Loose neck skin
Double chin
When compared to non-surgical facial rejuvenation, such as injections or fillers that last only months at a time, facelift surgery provides longer lasting benefits. A facelift effectively sets the clock back on your facial aging. But time still moves on, and you will continue to age after surgery.
You can expect great results for several years. The surgery effectively treats wrinkles, volume loss and skin laxity and provides you with a more youthful and refreshed appearance.
Additional Facial Plastic Surgery Procedures
There are a multiple of procedures typically grouped with facelifts. These procedures work together to effectively improve the appearance of your face and neck along with your cheeks, eyelids and brows. These are some of the most sensitive areas to the effects of aging, movement and gravity.
Even though a facelift is not permanent, your board certified plastic surgeon at Zenn Plastic Surgery in Raleigh can target your specific problem areas. This individualized approach provides the healthier, more youthful and revitalized appearance you want for years to come.
Facelift
Your facelift procedure smooths fine lines and wrinkles, tightens the skin and restores volume from the cheeks to the jawline. Where underlying tissues have dropped, the procedure tightens these areas and removes excess skin. You can typically expect to look several years younger after your surgery.
Eyelid Surgery
Eyelid surgery, also called blepharoplasty, removes excess skin from the upper and lower eyelids. It also concentrates on the fat pockets in these areas that provide a more youthful and rested appearance. Fat is generally removed from bags below the eyes and added to the upper eyelids and eyebrows. After blepharoplasty, your eyes are soft and refreshed and should not looked or pulled in an unnatural way.
Browlift
Browlift surgery, also called a forehead lift, raises drooping brows and revitalizes the region above your eyes. This facial procedure relieves the heavy appearance you see in the mirror now, also reducing forehead creases.
Why Aren't the Results of a Facelift Permanent?
Although you cannot expect a facelift to be permanent, you do turn back the hands of time with facial plastic surgery. Your plastic surgeon reduces the signs of aging to make you look years younger. Through your facial plastic surgery you gain youthful contours you have not had in years. It is important to keep in mind, while facial plastic surgery will help you to achieve a much more youthful version of yourself, it cannot completely stop the hands of time. It is true that your facial tissues and skin will keep aging, particularly with external influences like sun damage.
When Are the Results of a Facelift Permanent?
With everything said above in mind, however, some results of facelift surgery can be permanent. This is the case when your facelift involves other facial procedures like chin implants, rhinoplasty and otoplasty. These types of facial plastic surgery actually change your facial structure, the framework of your face. That changes little with time.
Maintaining Your Facelift Results
Even though you cannot expect a facelift to be permanent, you can take specific steps to prolong your results. Overall, you simply need to prevent and reduce the signs of aging by taking good care of your skin.
Easy methods of maintaining your facelift results include:
Wear broad-spectrum SPF 30 sunscreen every day
Avoid sun exposure during peak hours of 10am to 4pm
Drink plenty of water each day to keep your skin hydrated
Follow a professional skincare regimen from your plastic surgeon or aesthetician
Quit smoking
Eat a well-balanced diet
Follow your plastic surgeon's advice for follow-up care
Will People Be Able to Tell I Had a Facelift?
Most people wonder first if the results of facelift are permanent. But their second question is often, "Will people be able to tell I had a facelift?" If you worry about your face appearing "stretched out" or the signs of surgery being obvious, you already understand the importance of having your surgery performed by a board-certified plastic surgeon who is both experienced with face lift surgery and has an artistic eye. The best plastic surgery provides natural results such that no one can tell you have had a facelift. They simply notice you appear more youthful, rested and rejuvenated. You will know you had a great plastic surgeon when your friends and acquaintances ask you, "Why do you look so great? What is your secret?"
It is very important to find a plastic surgeon with vast experience in facial plastic surgery, specifically the types of procedures you seek. Review their collection of before-and-after photos to see their patients' actual results. Check their credentials, always ensuring you work with a board certified plastic surgeon.
Schedule Your Facelift Consultation Today at Zenn Plastic Surgery in Raleigh, NC
In Raleigh, NC, Dr. Michael Zenn has performed facial plastic surgery for patients from throughout the United States for more than 25 years. With board certification by the American Board of Plastic Surgery, Dr. Zenn holds the credentials and experience needed to ensure your best results. Schedule your consultation for a facelift and other cosmetic facial procedures today by calling (919) 480-3885.