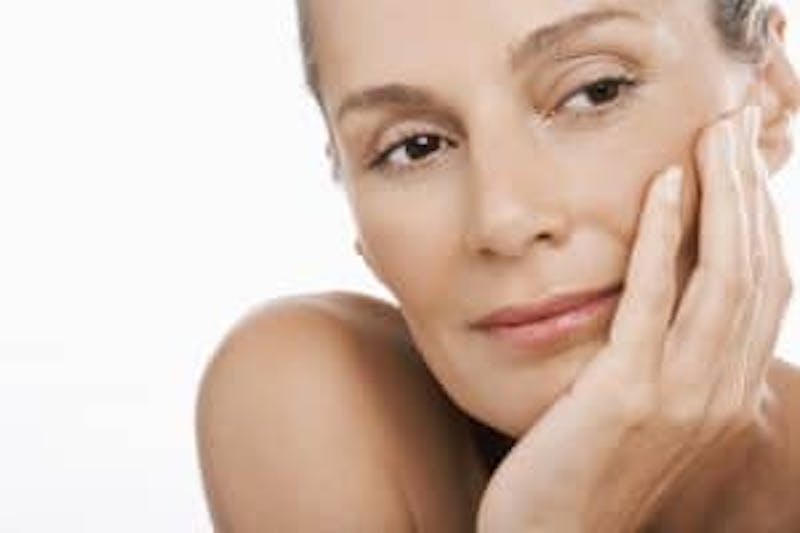 Are you exploring your options for facial rejuvenation through a face lift? This fascinating plastic surgery procedure, also called rhytidectomy, can change your life. It reduces many of the visible signs of aging in your face and neck, making you appear more youthful and rested.
Your plastic surgeon tailors your face lift to meet your specific needs. This means your surgery may involve facial fat removal, facial muscle tightening and reduction or redraping of your facial skin.
Sometimes face lifts also incorporate other types of procedures to improve the overall appearance of the face and neck. Your cosmetic surgeon may perform blepharoplasty, also called eyelid surgery, at the same time. Or, he may perform a brow lift to improve the appearance of your forehead or upper face. Skin texture is addressed through procedures like laser skin resurfacing which also minimizes existing scars. A neck lift performed at the same time reshapes your neck and jaw, removing excess skin and fat. Finally, anti-wrinkle injections like Botox® can enhance your facial appearance even more, preventing or improving the appearance of fine lines and wrinkles.
Because rhytidectomy is an elective cosmetic procedure, your insurance will not cover the cost. The surgery is an investment in your overall appearance and lifestyle, however. If you no longer like the appearance of your face because of the changes of aging, having a face lift can change your daily outlook, improve self-confidence and enhance your life.
Below, we explore why face lifts are so popular, who qualifies for this surgery and how to prepare for your upcoming face lift at Zenn Plastic Surgery in Raleigh, North Carolina.
Why are Face Lifts Performed?
The main objective of a face lift is to reduce the signs of aging in your face and neck. After all, your face is the first thing people see when meeting you. It provides your first impression to the world. Whether we want to believe this or not, it is the initial attribute on which other people judge your health, youth and vitality. Your neck is one of the first areas of the body to show your age, even before your face. This is why rhytidectomies also often incorporate a neck lift.
The American Society of Plastic Surgeons defines a face lift's purpose as improving the following:
Facial skin relaxation and sagging Deepening nasolabial fold lines between the corner of the mouth and the nose Fallen or diminished fat in the face Appearance of jowls along the jaw and cheeks "Turkey neck" appearance of loose skin and excess fat in the neck Is a Face Lift Right for Me?
As with any cosmetic procedure, it is important to first understand whether the results of a face lift can fulfill your personal goals. This understanding comes from a thorough consultation with your Board Certified Plastic Surgeon, Michael Zenn M.D. of Zenn Plastic Surgery in Raleigh, North Carolina. Dr. Zenn uses specific criteria to first assess whether surgery will improve your appearance in the ways you want.
Dr. Zenn looks for the following features in your face as part of this assessment:
Normally or highly positioned throat bones, called the hyoid complex, as part of a strong and angular skeletal structure Appropriate skin elasticity in your face with minimal facial and submental fat Smooth skin without sun damage or deep wrinkles, called rhytids Absence of systemic disease
Your cosmetic surgeon must also believe your goals and expectations for your face lift are realistic, with the overall desire to have this procedure being your own as part of healthy motivation.
Patients are sometimes not approved for rhytidectomy. Reasons why vary but can include:
Being psychologically unprepared for the procedure Actively smoking Under stress associated with major life changes Having body dysmorphic disorder Being obese, experiencing major weight fluctuations or expectation of losing substantial weight after the procedure Unfit for deep sedation or general anesthesia Unable to receive medical clearance for surgery because of heart problems or other health concerns Having facial scleroderma, active vasculitis or other autoimmune diseases related to facial skin Undergoing chemotherapy or medication related to chemotherapy Having received full course radiation to the preauricular and infra-auricular neck skin Presence of exceptionally deep nasolabial lines Having highly defined cheek folds and mounds Having a low hyoid with the angle between your neck and chin, called the cervicomental angle, being extreme Schedule Your Initial Consultation for a Face Lift
It is important to be realistic about the potential results of your face lift. But the outcome can certainly prove life-changing. Most patients report feeling more self-confident and social after their procedure. The results can positively affect many areas of your life.
To make your own best decision about whether to proceed with your face lift and also to find out if you qualify for this procedure, you need to first meet with your Board-Certified cosmetic surgeon. A consultation is a great time to ask questions about the surgery and what changes you can expect. It is also important to ensure you feel comfortable with your cosmetic surgeon and have confidence in his or her abilities.
Remember, choosing the right plastic surgeon is very important to achieving the results you desire. It is also critical that you communicate openly with your cosmetic surgeon and feel well-advised before proceeding. If you want to seek a second opinion, you can certainly do so. Also ask about before-and-after photos of other patients who have received a face lift from your cosmetic surgeon.
Schedule your face lift consultation appointment with Dr. Michael Zenn of Zenn Plastic Surgery in Raleigh, North Carolina today. Call our office at (919)480-3885.