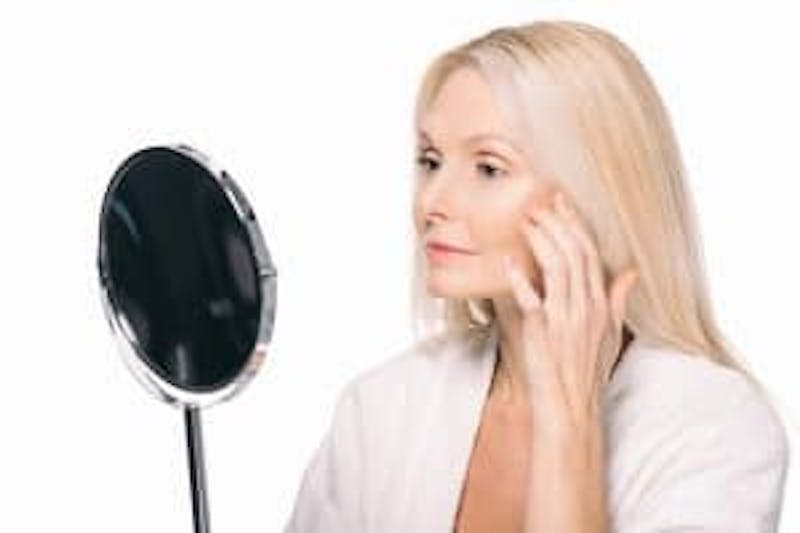 If you are preparing for a face lift procedure (a.k.a Rhytidectomy), you know that it can improve skin changes caused by the aging process, sun exposure, weight changes, smoking, and genetics. Before going through the plastic surgery procedure, it's essential to have reasonable expectations about the recovery process. Good preparation can ensure easier healing.
Post- Surgery Face Lift Follow-Up
In the first weeks after your face lift, you will visit your cosmetic surgeon multiple times. Each individual's recovery appointment schedule depend on their unique needs. But it is important to keep all of your appointments to ensure proper recovery. Below is a typical schedule for post-surgical follow-up.
24 Hours After Surgery
On the day after your face lift surgery, Dr. Zenn will see you in his office to be sure that no issues have occurred overnight and that the stage is set for a smooth healing process. Dr. Zenn may remove any drainage tubes and inspect your stitch lines and skin for any healing problems. He will apply antibiotic ointment on your incisions and give you instructions for the placement of a facial compression garment that you will wear for the next week. Any questions that you did not anticipate before surgery can be answered face-to-face with Dr. Zenn.
Week 1 | Your second follow-up visit at Zenn Plastic Surgery will be scheduled one week after your face lift surgery. Dr. Zenn will again assess your stitch lines and facial skin for proper healing and will probably remove your stitches. Dr. Zenn and his team will provide you with approved scar gel for daily placement on any of your scars to ensure the best possible healing and invisibility.
Week 2 | During the second week after surgery, most people can drive and do light activities, such as walking around your neighborhood. If you work from home, you may return to work (unless it requires significant Zoom time!) But you should not yet return to your full pre-surgery routine, such as going to the gym. This week you will visit with Dr. Zenn, who will lay out the plan for getting back to more strenuous activities.
Week 3 | Most face lift recovery patients are working a full schedule by week three. You can likely also go back to your more strenuous activities, such as working out at the gym.
Face Lift Recovery Timeline
No two people are alike when it comes to face lift recovery. Your healing and how you look after surgery depends upon the amount of work performed and how your body reacts to the procedure. But most people recover according to a basic timeline:
Week 1
Surprisingly to most patients, face lift surgery performed by Dr. Zenn is not very painful. Most patients manage well with an over-the-counter pain reliever. Of course, you will have prescription pain medication to use according to Dr. Zenn's specific directions if it is needed. You can improve your recovery experience by following some simple guidelines:
Sleep on your back propped up by one to two pillows to decrease swelling and for greater comfort. Do not leave your house the first week unless you have an appointment with Dr. Zenn. Do not drive or operate machinery Continue to wear your facial compression garment 24/7; remove only for showers. Apply ice to your eyes for the first three days to reduce swelling, bruising, and discomfort from any eyelid surgery performed in combination with the face lift. Do not bend or lift heavy objects for at least one week after surgery to avoid increased swelling, blood pressure, and bleeding risk. Do not pick up children or pets. Sleep alone for at least one week for greater comfort and to avoid hitting or bumping your face, neck, or head. Week 2
During week two of your face lift recovery, you will still experience swelling and bruising, but it will be greatly diminished. You may also feel numbness, tightness, or tingling. Expectations for this week include:
You can go back to work if you have a job that is not highly physical, and you do not mind if people know you have had surgery. You will start feeling able to function more normally during this week. Driving is allowed as long as you are not taking any pain medication. You must continue to avoid smoking because this negatively impacts your healing and can put you at risk for complications. Week 3 Week three and beyond bring significant changes. You should feel much more able to fulfill your daily responsibilities and more comfortable overall. It is possible you will probably still have some bruising and swelling as you continue to heal. Guidelines for week three and beyond include: Continue eating a healthy, well-balanced diet and drinking plenty of water. With Dr. Zenn's permission, you can pursue more vigorous physical activities, such as exercising, running, and lifting weights Expect some swelling in the face along with these activities for a few more weeks. Although your face is healing, you should continue following your surgeon's scar care instructions. You can return to using your regular shampoo and soaps. Clothing that fastens in the front is no longer required, and clothes that you pull over your head, neck, or face are fine. Do not pull or apply pressure to your incisions or areas around them. It is acceptable to wear makeup to either cover up residual bruising or show off your result! Ensure you get enough sleep each night to enable better healing. Do not expose your face, head, or neck to direct sunlight for at least three weeks and when doing so, apply SPF 30 or higher sunscreen. Do not bleach, perm, or color your hair for a minimum of six weeks after your surgery.
Be Patient. You're Going to Love Your New Look!
Having a face lift may be one of the most exciting things you do this year! Before you begin, be sure to select an experienced, board certified plastic surgeon, such as Dr. Michael Zenn. Be clear about your expectations, educate yourself, and ask questions. A face lift can make you feel like a new person inside and out.