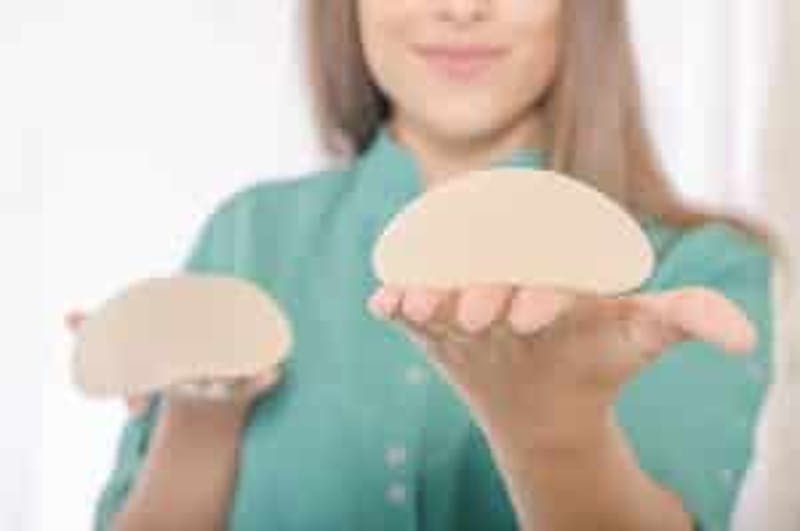 Cosmetic breast surgery is the most popular plastic surgery procedure in the USA. And while breasts come in many different shapes and sizes, so do the options available to change your breasts' appearance.
Millions of women believe their breasts are too small and lack volume or shape. If that sounds familiar, breast augmentation surgery may be the answer. According to the American Society of Plastic Surgeons, more than 300,000 women had the procedure in 2019 in the US alone. Whether you choose silicone or saline implants, chances are you will love your new augmented breasts!
Cosmetic Breast Surgery to Make Breasts Larger
Silicone breast implants are the most popular variety, and they come in various shapes and sizes. You will decide which implant to use when you meet your surgeon in consultation before surgery. A good surgeon will give you guidelines to help you choose your new size. Be aware that breast implants that are too big for your body frame will likely lead to future problems.
Be sure to follow all post-operative directions from your surgeon. Every surgeon does things differently and has different rules for showering, swimming, etc. Recovery from this surgery is quick. In just a few weeks, you will be back to your daily activities. And you'll run to the mall to buy a new swimsuit for your new beach-ready body! Don't worry about scars. If done correctly, scars will disappear after several months.
Breast Lift Surgery to Raise Breasts Back Up
If your breasts are a good size but have drooped over time, a breast lift or mastopexy will help. As we age, our once perky breasts aren't so perky anymore. Many women notice newly saggy breasts following pregnancy and breast-feeding. Often a breast lift is part of a mommy makeover. A breast lift is sometimes combined with augmentation to achieve a fuller bust.
Breast lift is different from breast augmentation surgery because it is technically the most difficult cosmetic breast surgery a surgeon performs. Choose a very experienced breast surgeon for this operation to achieve your desired result. You should know that scars from a breast lift are more prominent but will lighten over time. Be sure to ask your cosmetic surgeon for photos of other breast lift patients so you know how the scars look.
Breast Surgery to Reduce Breast Size
If overly large breasts are weighing you down, breast reduction surgery is the solution. Breasts too large for a woman's body can cause back and shoulder pain. They can also cause difficulty finding clothes that fit and look good. Women who have this type of cosmetic surgery are often the most appreciative and delighted with the results. Reduction is often a life-changing procedure. Like the breast lift operation, scars for breast reduction are visible. In the past, insurance companies covered the cost of this surgery. Unfortunately, most no longer offer coverage for the procedure.
Do you think cosmetic breast surgery may be right for you? Be certain to do your research when selecting the best plastic surgeon for you.
While all plastic surgeons learn how to do breast surgery during plastic surgery training, each plastic surgeon will deliver a different final result. So choose wisely. Be sure your plastic surgeon is board-certified by the American Board of Plastic Surgery. This board-certification means he or she has gone through the most rigorous surgical training available. But that's not all.
Plastic surgery is a craft that takes years to perfect. Choose a plastic surgeon who has many years of experience after graduating from residency and fellowship. More experience indeed leads to more expertise in the life of a surgeon. Ask yourself, would I rather have a surgeon who has performed a few hundred breast surgeries in the last few years? Or a surgeon with many years of experience and thousands of surgeries under his or her belt? In this case, more is better!
In the practice of plastic surgery, artistry is as important as technical ability and judgement.
Each woman's anatomy is different, and each plastic surgeon's vision unique. That's why no two breast surgeries will yield identical results. Particularly with breast lifts, your doctor's artistic talent will affect your outcome. Before and after photos of other patients will help you decide if you like his or her style.
Women in Raleigh, NC and the Triangle have chosen Dr. Michael Zenn as their surgeon of choice since 1996. As Vice Chief of Plastic Surgery at Duke for a decade before opening Zenn Plastic Surgery, he was the lead breast surgeon. He has taught his technique to plastic surgery residents in the Raleigh and Durham area and students around the world. Known for his excellent surgical skills, patients also appreciate Dr. Zenn's calming presence and bedside manner.