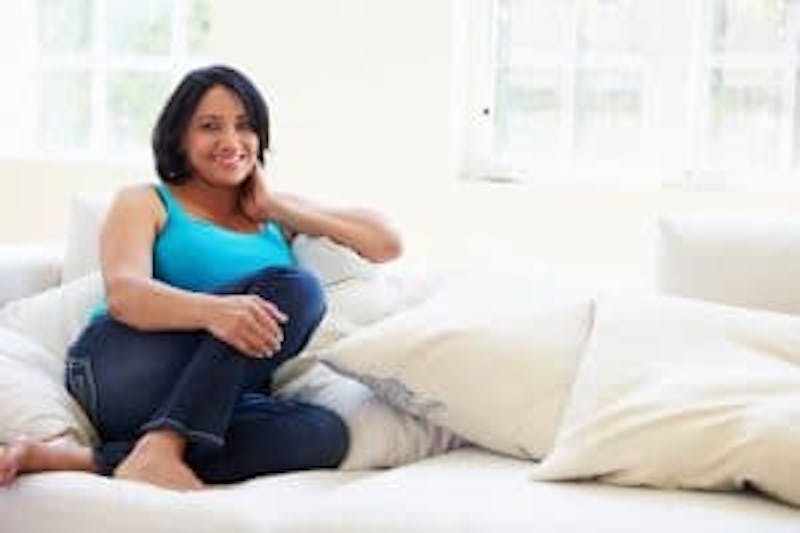 Raleigh, NC based plastic surgeon, Dr. Zenn explains why some women, and some men, would want to undergo a breast reduction surgery procedure.
The proper name for breast reduction is reduction mammoplasty. In many patients, overly large and heavy breasts cause pain that may be severe and chronic. The constant pulling and heaviness of the breasts cause pain in the neck, back, shoulders, upper arms, and the breasts themselves. Patients often gain weight because their large breasts prevent them from exercising and doing many activities their friends do easily. Patients try weight loss, physical therapy, and painkillers to relieve their symptoms. Often, this pain can be reduced or greatly improved by breast reduction surgery.
What is the Purpose of a Breast Reduction Operation?
Breast reduction is a functional and cosmetic surgery designed to reduce the size and shape of the breasts to take weight and pressure off the back and neck while also improving the appearance of the breasts. A plastic surgeon accomplishes this by carefully and artistically removing excess breast tissue and breast skin, leaving smaller, more manageable breasts.
Can Breast Reduction Surgery Also Fix Breast Asymmetry
Breast asymmetry or different sized or shaped breasts is actually the norm, some subtle, some more severe. Breast reduction surgery can even out noticeable breast asymmetry by removing different amounts of skin and breast tissue so the final result is a more even match.
Most patients who undergo breast reduction also ask if their nipple will be lifted since the more significant the breast, the more natural droop there is. Well, it turns out that a Breast Reduction is also a breast lift procedure. While the extra breast skin is removed, the nipple stays attached to the remaining breast and is positioned higher on the chest, giving an uplifted and more perky appearance. The nipple should point forward - not sideways.Be sure to check before and after photos to make sure your selected plastic surgeon has these final results.
What Type of Anesthesia is Used for Breast Reduction
Administration of general anesthesia for this elective plastic surgery procedure is standard. An anesthesiologist will see the patient before surgery, review the anesthesia plan in detail, and answer any questions.
How much Pain Should I Expect After a Reduction Mammoplasty?
Breast reduction is an outpatient surgery that takes place in the ambulatory surgery center. There is surprisingly little pain or discomfort after surgery, and most patients can be managed with OTC pain medication like Tylenol or Motrin. Patients go home after surgery and at Zenn Plastic Surgery are seen the next day by Dr. Zenn (not a nurse) for a post-operative exam. Patients may shower the first day after surgery, and activities are curtailed for the first 4 to 7 days.
Common Reasons Women and Men Opt for Reduction Mammoplasty Surgery
There are several different reasons why patients opt for this surgery. These reasons include the following:
Relief of neck, shoulder, back pain caused by large & heavy breasts
Cosmetic improvement Improve body image & self-esteem
Elevate quality of life by enabling the ability to play sports & participate in physical activities previously unable to enjoy due to large breasts
Create more balanced body proportions
Fit better in clothing
Fit more easily into clothes in standard sizes
Decrease under the breast skin irritations and rashes due to large breasts
Give breast appearance a more youthful look
Fix noticeable breast asymmetry
Improve posture
Why Would Men Ever Undergo a Reduction Mammoplasty Surgery?
Sometimes, males develop breast tissue due to naturally changing hormones, athletic hormone use, massive weight loss, medication side effects, marijuana use, and other genetic causes. It is quite normal for boys in their early teens to develop breasts that they will grow out of through puberty. But sometimes, they don't outgrow it, which becomes a source of embarrassment.
The ideal male chest is flat and should match the contour of the underlying ribcage and muscles. Males who spend a lot of time at the gym bulking up their muscles may make any breast tissue lying over the muscle look even more prominent. This is especially true when they have little body fat and excellent muscle definition, which makes any breast tissue present even more apparent.
For men who gain weight, that chest flatness can change. Extra skin and fat can look like breasts, even when wearing a simple T-shirt.
All types of enlargement of the breasts in males are called gynecomastia. Boys, male teens, and adult men may be so bothered by their enlarged breasts that they avoid activities and certain clothes where their large breasts/chest would be visible to others. This can lead to depression and decreased body image confidence and self-esteem. Surgery for gynecomastia can involve liposuction for any excess fat and breast gland removal through hidden incisions. In severe cases, actual skin removal may be necessary. The surgery is an artistic endeavor to create a natural, masculine look to the chest that does not look surgical.
Conclusion
Women usually find immediate relief from the unwanted symptoms that large, sagging, and heavy breasts may cause. More females are discovering the benefits of undergoing a breast reduction, also termed reduction mammaplasty, to change their breast size, shape, and volume and to relieve associated pain and other adverse symptoms. Many women today include breast reduction surgery in their mommy makeover plans. At Zenn Plastic Surgery, breast reduction patients often are the most greatful as they say the surgery was life-changing for them.
For males, the problem is not neck and back pain. Instead, it is more cosmetic. Of course, the goal is to create a flat chest. This way, boys and men can be comfortable shirtless and can wear all types of clothes. By restoring a more masculine chest region, gynecomastia surgery also gives men confidence and improvement in their self-esteem.
Learn more by contacting Zenn Plastic Surgery in Raleigh, NC at (919) 480-3885